Virginia gas prices dropping with pipeline restart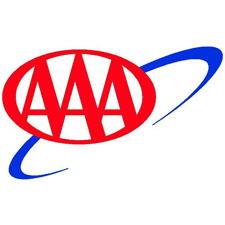 The average gas price in Virginia is down two cents compared to a week ago with some areas in the Commonwealth dipping below $2 per gallon.  Today's average price for regular unleaded gasoline is $2.05 per gallon, six cents less than a month ago and three cents higher compared to the same day last year.
"Virginia gas prices are so far unchanged by news of the tragic explosion at Colonial Pipeline," said Tammy Arnette, Senior Public Affairs Specialist for AAA.  "Some stations in the Commonwealth are in fact selling gasoline below $2 per gallon.  Barring any unforeseen events that could impact production or distribution, gas prices should drop even further in the weeks ahead."
Today's national average gas price for regular unleaded gasoline remains unchanged compared to last week at $2.21 per gallon, five cents less than a month ago and just a penny less than the same day last year.
While drivers in a number of states (30) are paying less at the pump week-over-week, some volatility remains in Southeastern portions of the United States where gasoline prices saw upward momentum as a result of the Colonial Pipeline disruption. Line 1 operations were restored on Sunday afternoon after more than a week of downtime following a deadly explosion on Line 1 last week. While delivery of fuel has resumed, it may take a week before affected states see any relief at the pumps.
Prices across much of the Mid-Atlantic and Northeast remained relatively flat except for New Jersey where the national average jumped 25 cents this week because of the new state gas tax hike that took effect November 1. Barring any unexpected impact to production or distribution, prices in the region should drop this month due to dropping oil prices and demand.
Last week, following the explosion and shutdown of Colonial Pipeline Line 1 crude oil was trading higher, but the company quickly announced that Line 1 was scheduled to restart on Sunday November 7th. The restart announcement had a chilling effect on the market and crude oil prices dropped below $45 dollars a barrel. Colonial Pipeline could face congressional scrutiny after the deadly pipeline incident.
Several Members of Congress sent a letter to U.S. DOT Secretary Anthony Fox requesting a comprehensive examination of Colonial Pipeline and the company's management as it relates to the maintenance and integrity operations of the system. Also weighing on the market are the continued negotiations amongst OPEC and non-OPEC members. The Secretary-General of OPEC announced today that the group was still committed to developing an output deal to cut oil production, but no formal agreement has been reached. Traders will keep a close eye on the Colonial Line 1 restart and upcoming OPEC meetings. At the close of Friday's formal trading session on the NYMEX, WTI was down 59 cents to settle at $44.07 per barrel.
Motorists can find current gas prices along their route with the free AAA Mobile app for iPhone, iPad and Android. The app can also be used to map a route, find discounts, book a hotel and access AAA roadside assistance. Learn more at AAA.com/mobile.
Comments