Virginia Farm Bureau Federation receives national award for marketing software for farmers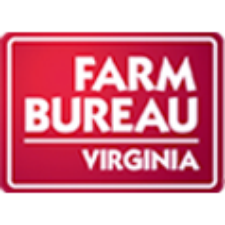 Virginia Farm Bureau Federation was one of six state Farm Bureaus honored for innovation Jan. 7 with an American Farm Bureau Federation New Horizon Award.
VFBF President Wayne F. Pryor accepted the award, which recognizes a direct-marketing program of the Virginia Foundation for Agriculture, Innovation and Rural Sustainability, or VA FAIRS. The award was presented during the 2018 AFBF Annual Convention.
Created in 2004 and spearheaded by VFBF, VA FAIRS is a nonprofit organization whose mission is to assist rural agricultural enterprises. The foundation offers technical and business development services for producers transitioning from commodity production to value-added and to those expanding existing value-added businesses. VA FAIRS' areas of expertise are strategic planning, feasibility studies, business plans, marketing plans and assistance with grant applications.
In 2016, the foundation began marketing Lulus Local Food, an innovative direct sales, inventory and marketing software program for farmers and food hubs. Once licensed to use the secure, cloud-based software, farmers can easily coordinate direct market sales to individuals or through local food hubs.
"The software allows farmers and businesses to get sales started with little to no up-front investment," said Molly Harris, who created Lulus Local Food with the help of VA FAIRS in 2008. She said the program "allows fundamental change to take place in how food is sourced in local communities. We are seeing an increase in direct marketing sales, especially in areas that may not have access to local foods otherwise. The software allows food hubs to provide access to online inventory that is easy for farmers to update and manage from the field, and tracks sales data from season to season."
Chris Cook, VA FAIRS executive director and VFBF assistant director of rural development, said the program helps promote local food and product sales year-round, especially during months when farmers' markets traditionally are closed.
"We hope this will become an economic development driver where Lulus is used by helping connect farms with a greater number of consumers and increasing employment in those areas."
Additionally, VFBF was recognized with four out of a potential four AFBF Awards of Excellence at the convention. Those awards honor state Farm Bureaus that demonstrate outstanding achievements in four program areas: advocacy; engagement and outreach; leadership and business development; and membership value.
At a Jan. 7 breakfast hosted by the American Farm Bureau Foundation for Agriculture, VFBF was one of six state Farm Bureaus recognized for having the highest total donations to the AFBFA.