Virginia DMV expands offices, adds staff for REAL ID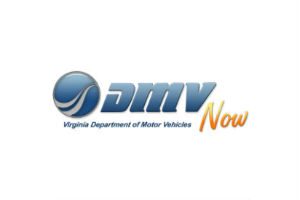 In an effort to efficiently serve scores of customers applying for REAL ID, the Virginia DMV worked tirelessly in 2019 to add staff, expand mobile operations, and renovate and relocate offices.
Beginning Oct. 1 of this year, the federal government will require residents to present a REAL ID-compliant credential, or another approved form of identification, in order to board a domestic flight or enter a secure federal facility.
So Virginians wouldn't be inconvenienced, DMV began issuing optional driver's licenses and identification cards in accordance with the requirements of the REAL ID Act and regulations on Oct. 1, 2018 – a massive undertaking that involved years of work and touched nearly every aspect of the agency.
That work continued in 2019. In addition to issuing more than 850,000 REAL IDs during the last calendar year, the agency worked behind the scenes to prepare for an even greater influx of customers in 2020.
"We have now issued more than 1.1 million REAL IDs, but the real work is yet to come," said DMV Commissioner Richard D. Holcomb. "We estimate approximately 1.5 million more Virginians will want to get a REAL ID between now and October. That is a significant number of customers to serve despite our best efforts to encourage folks to apply for their REAL ID in 2019. In 2020, DMV is hiring and training new staff, continuing to expand and relocate offices, and thinking outside the box to best serve Virginians who need REAL IDs or any of the many other services we offer at DMV."
In 2019, the agency renovated its Woodbridge, Richmond, and Fairfax-Westfields customer service centers to add more service windows for a more efficient experience and relocated its Fort Lee, Manassas, and Bedford offices to larger spaces to better serve customers. DMV also forged new partnerships with local governments to open two new DMV Select offices in Charlottesville and Dumfries. DMV Select offices offer mostly vehicle-related transactions and provide much-needed relief to nearby busy full-service DMV offices, in this case, the Charlottesville and Woodbridge customer service centers.
By offering a convenient alternative for vehicle transactions, DMV Selects give DMV's customer service representatives more time to assist REAL ID customers who, in accordance with the federal REAL ID Act, must visit a DMV office in person to apply. In Fiscal Year 2019, DMV
Select offices processed nearly 100,000 more transactions than the year prior.
Additionally, DMV expanded its mobile operations in 2019 – adding a new DMV Connect team in Fairfax County in August and increasing mobile visits to assist with REAL ID and high customer volumes in Northern Virginia. DMV's mobile operations, DMV Connect and DMV 2 Go, travel the state to provide convenient service to customers at locations such as schools, government centers, military bases, libraries, shopping centers, correctional facilities, DMV Select offices, and businesses. DMV Connect is the agency's portable "office in a suitcase," while DMV 2 Go is a fleet  of full-service offices on wheels. In 2019, 12 mobile teams conducted more than 2,100 visits and processed
approximately 110,000 transactions for Virginians, including 31,000 REAL ID-compliant driver's licenses and identification cards.
To find a mobile service near you, visit dmvNOW.com/dmv2go.
To further improve the customer experience, DMV added REAL ID applications to its stable of "start anywhere" transactions in 2019. Existing customers can fill out a REAL ID application at dmvNOW.com and submit it to DMV in advance of their visit. This saves them from having to fill out a paper form and makes the process more efficient, as the customer's information is already entered into DMV's system when the customer arrives. The process also walks the customer through the documents they'll need to bring in order to obtain their REAL ID, enabling them to have a successful first visit. More than 78,000 customers have obtained their REAL ID using the start anywhere application process.
"We are doing everything we can to be ready, but we need your help as well. Decide if you need to get a REAL ID and, if you do, come sooner rather than later. And come prepared with the documents you will need for a successful first visit so you won't need to make a return trip. You will save yourself time and help cut down on congestion in our offices," Holcomb said.
"Customers should also know they have many options available to them for service," Holcomb continued. "We can serve REAL ID customers not just at any of our 75 customer service centers but also at any of our mobile visits. Customers who need vehicle-related transactions, like plates, titles, or decals, can take advantage of our 55 DMV Select offices throughout the state for reduced waits. Many popular transactions, such as vehicle registration renewals, address changes, plate surrenders, and records requests, can be done at dmvNOW.com. You also have the option to do some transactions by mail."
Comments