Virginia Department of Health expands closure of Back River, tributaries to shellfish harvesting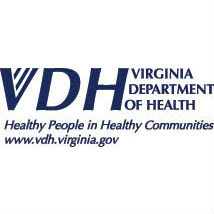 The Virginia Department of Health announced an expansion of the shellfish harvesting area closure issued on Wednesday, May 16, involving the Back River and tributaries in the city of Hampton due to an updated report on the volume of the raw sewage spill. An additional 2,821 acres of bottomland will be closed to shellfish harvesting due to potential contamination from the sewage spill.
A sewer infrastructure failure caused a significant spill of raw sewage into a tributary of the Back River in the city of Hampton.  Due to potential microbiological pollution hazards, shellfish taken from areas affected by the emergency closure are currently unacceptable for consumption.
The updated emergency closure is effective May 17, 2018, and is scheduled to reopen effective June 7, 2018.  The Division of Shellfish Sanitation will monitor the shellfish and water quality during this period to determine if the area can be reopened sooner.
Maps of the affected areas are posted on the Division of Shellfish Sanitation's home page at www.vdh.virginia.gov/Shellfish. The affected shellfish are bivalve mollusks including oysters and clams, but not crabs or fin fish.
Ingesting shellfish taken from the closed areas at this time could cause gastrointestinal illnesses including norovirus, hepatitis A and shigellosis.
For more information on shellfish closures, see the frequently asked questions on shellfish condemnations at www.vdh.virginia.gov/environmental-health/shellfish-sanitation/frequently-asked-questions.
Comments