Virginia celebrates National Farm to School Month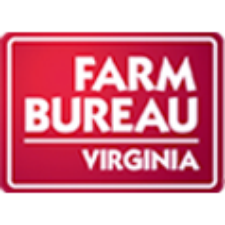 October is National Farm to School Month, and Virginia farmers are supplying locally produced foods for schools in their communities.
The Virginia Farm to School program promotes opportunities for schools, distributors and growers to work together to increase the volume of locally grown foods served in school cafeterias and dining halls.
A U.S. Department of Agriculture survey this year found that 68 of Virginia's 132 school divisions have some kind of farm-to-school program and another 30 are working on establishing one.
"Now in its 10th year, the program in Virginia is part of a national effort to connect schools with fresh, seasonally grown foods from local farmers," explained Chris Cook, Virginia Farm Bureau Federation assistant director of rural development.
Michelle and Randy Gulden of KelRae Farm in Toano are supplying Williamsburg-James City County Public Schools with red potatoes, eggplants, sweet peppers and butternut squash this month.
"We have worked with the local school system for about eight years. It's been a learning curve, but they have been very willing to serve what's available locally and seasonally," explained Michelle Gulden. "Furthermore, they are willing to find recipes for seasonal food to make it tempting for school menus."
Gulden says she has seen an increase in the amount of locally grown products used by school divisions since the program began. Additionally, she thinks it plays an important role in supporting local communities and increasing market opportunities for local farmers.
"The farm-to-school program teaches everyone how to incorporate local, fresh foods into their seasonal diets. The children often go home and tell their parents if they had delicious kale chips at school. The parents then come to the Williamsburg Farmers Market to buy kale from us to take home and make kale chips," Gulden shared.
She added that the farm has expanded its involvement beyond the local school district by partnering with William and Mary. W&M students grow produce at KelRae farm and then take it back for preparation in the university's dining hall.
In Rappahannock County, Rider's Backfield Farm Beef is providing beef patties to Rappahannock County Public Schools for Farm to School Month.
Robin Rider, who owns and operates the farm with her husband, Jimmy, said they have supplied beef to schools in Rappahannock and Madison counties for the past six years.
"We love to participate in the Farm to School program with local school systems and are honored to provide them with beef," Rider said. "We feel keeping as much locally produced food in our own front yard is important for keeping agricultural communities alive. Farmers can thrive, and students realize that their food, if only a small portion, comes out of their own fields, farms and orchards."
Comments