Virginia Baseball squares off against James Madison, Norfolk State midweek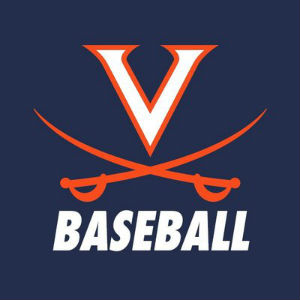 Virginia (19-13) will play at James Madison (18-15) on Tuesday (April 9) and returns home to host Norfolk State (11-17) on Wednesday (April 10). Both contests will start at 6 p.m.
GAME COVERAGE
Tuesday: The contest will air live on MadiZone HD Sportsnet, an online stream provided by the JMU athletics department. A link to the broadcast will be available on VirginiaSports.com
Wednesday: Against Norfolk State, the game will air on ACC Network Extra, available to authenticated subscribers of ESPN3 and the WatchESPN app.
Both Games: The midweek contests can be heard live locally in Charlottesville on WINA 1070 AM/98.9 FM and anywhere on WINA.com. For links to all broadcasts and live stats, visit VirginiaSports.com. Fans can also receive in-game updates on the official Virginia Baseball Twitter feed (@UVABaseball).
TICKET INFORMATION
Tuesday: Tickets to the game at James Madison are: $10 general admission and $7 for seniors/children. There will be a walk-up window to make ticket purchases but it is suggested to order online at JMUSports.com to ensure a seat in the stadium.
Wednesday: Fans can purchase tickets at a discounted rate in advance by going online to VirginiaSports.com/Tickets. For all regular season home games, available reserved single-game tickets can be purchased in advance for $8 online or via mobile devices. Tickets are $10 at the sport-specific ticket office on game day. General admission single-game tickets are $5 in advance and $8 at the sport-specific ticket office locations on game day.
Probable Pitching Matchups
Tuesday (April 9) – 6 p.m.
Virginia: RHP Evan Sperling (0-1, 6.92 ERA, 13.0 IP, 16 BB, 19 SO)
James Madison: RHP Justin Showalter (1-2, 3.86 ERA, 25.2 IP, 9 BB, 20 SO)
Wednesday (April 10) – 6 p.m.
Norfolk State: TBA
Virginia: TBA
Comments