Virginia Baseball: 'Hoos host Bucknell for four-game weekend set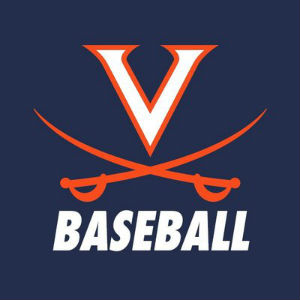 Virginia is welcoming Bucknell to Disharoon Park for a four-game weekend series, including a Saturday doubleheader.
The 'Hoos (2-2) rallied with four runs in the seventh to erase a 3-0 deficit in a 4-3 win over VMI on Wednesday in their 2020 home opener.
UVA will send out Griff McGarry (1-0, 0.00 ERA) for the series opener on Friday at 3 p.m. McGarry got the win in a 6-0 shutout of #23 Oklahoma in the season opener last week in Pensacola, Fla., the only Virginia win in that three-game series.
Bucknell (1-3) has its ace, Jack Simpson (0-1, 3.60 ERA), set for the Friday opener.
Simpson, a 6'8", 265-pound senior, was 2-6 with a 7.63 ERA in 2019.
The rest of the weekend:
Saturday (Game 1) – Noon
Bucknell: RHP Brenden Tuttle (0-0, 4.91 ERA, 3.2 IP, 7 BB, 4 SO)
Virginia: RHP Mike Vasil (0-0, 2.25 ERA, 4.0 IP, 3 BB, 4 SO)
Saturday (Game 2) – Approx. 40 minutes after conclusion of game 1
Bucknell: RHP Nate Grisius (0-1, 5.40 ERA, 5.0 IP, 2 BB, 3 SO)
Virginia: RHP Chesdin Harrington (0-1, 6.00 ERA, 3.0 IP, 0 BB, 3 SO)
Sunday – 1 p.m.
Bucknell: LHP Tyler Rigot (0-0, 1.80 ERA, 5.0 IP, 0 BB, 5 SO)
Virginia: LHP Nate Savino (0-0, 13.50 ERA, 1.1 IP, 2 BB, 1 SO)
Story by Chris Graham
Comments