VDOT lifting lane closures for Easter travel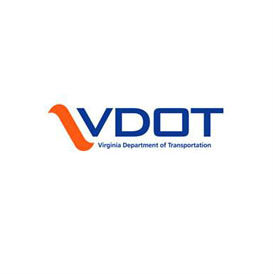 Are you planning to travel over the Easter holiday? VDOT is reminding motorists to put safety first, during holiday trips and throughout the year.
VDOT is also working to make Easter travel easier; most highway work zones will be suspended and most lane closures will be lifted on interstates and other major roads in Virginia from noon Friday, March 30 until noon Tuesday, April 3.
While the lane closure lift is in effect for most areas, motorists may encounter semi-permanent work zones that remain in place during this time. A full listing of those lane closures can be found on VDOT's website.
MAKE SAFETY THE TOP PRIORITY
When behind the wheel, remember that driver behavior can impact not only drivers and their passengers, but also others using the roadway. Do your part in making travel safer for all:
Always wear a seatbelt
Don't text while driving
If you are drowsy, take a break
Avoid distractions
VDOT'S 511 APP OFFERS REAL-TIME INFORMATION ABOUT TRAFFIC
VDOT's 511 app offers information about construction, traffic, incidents and congestion as well as access to traffic cameras, weather and more. The free mobile VDOT 511 app is available online. Traffic information is also available at 511Virginia.org, or by calling 511 from any phone.
To report a road problem or get answers to your transportation questions, call VDOT's Customer Service Center at 800-FOR-ROAD (800-367-7623) around the clock.
NORTHERN VIRGINIA HIGH OCCUPANCY VEHICLE (HOV) SCHEDULE AND OTHER INFORMATION:
All HOV restrictions on I-66 and rush hour tolls on the 66 Express Lanes Inside the Beltway will operate on a normal schedule during the holiday travel period.
HOV restrictions on I-395 will remain on a normal schedule.
Go online to find directional schedules for the reversible 95 Express Lanes.
HAMPTON ROADS HOV SCHEDULE, TUNNELS AND OTHER INFORMATION
I-64/I-264/I-564 HOV diamond lanes: Normal operating schedule/restrictions in place for the HOV lanes and the Express Lanes on Friday, March 30 through Saturday, March 31 and Monday, April 2 through Tuesday, April 3. On Sunday, April 1, there will be no HOV restrictions or Express Lane tolls, and HOV restrictions will be lifted on all HOV diamond lanes.­­
I-64 Hampton Roads Bridge-Tunnel (HRBT) – Local traffic to Virginia Beach is encouraged to use the I-664 Monitor-Merrimac Memorial Bridge-Tunnel (MMMBT) as an alternative to the HRBT. If traveling to Virginia Beach, take I-664 south to the MMMBT. Then take the Portsmouth/Norfolk exit (exit 15A) to I-264 east to Virginia Beach.
Highway Advisory Radio (HAR) – Tune to 1680 AM to stay informed on Hampton Roads traffic, travel conditions and construction information.