Top News
VDOT hosts transportation career fair on April 19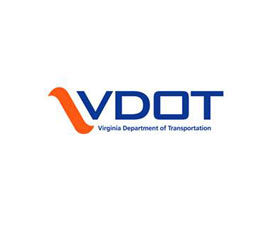 "Be There – It's Your Future" is the theme of a transportation career fair sponsored by the Virginia Department of Transportation, including 31 vendors. The career fair is Tuesday, April 19 from 9 a.m.until 1 p.m. at Blue Ridge Community College, Plecker Center for Continuing Education, One College Lane, Weyers Cave.
This career fair is open to the public, local school systems and all colleges and universities.
VDOT equipment will be on display for students and potential job applicants to examine and review with on-site staff.
VDOT will staff booths with employees from the following career disciplines:
Administrative Management
Materials including Asphalt & Concrete Management
Biology
Bridge Maintenance & Construction
Civil Engineering
Civil Rights
Construction
Environmental Sciences
Highway Maintenance
Human Resources
Information Technology
Public Relations
Real Estate and Right of Way
Traffic Engineering
Urban Planning
Vehicle Management and Repair
Local transportation businesses will be present with staff and materials from the following:
AMT & Associates, Inc.
Adams Construction Company
Alpha Corporation
B&S Contracting
Blue Ridge Community College
Bradford Exchange
City of Harrisonburg
City of Staunton
City of Waynesboro
County of Augusta
Crosby Trucking Service Inc.
Department of Rail & Public Transportation
Dynamic Aviation
English Construction Company
Fairfield-Echols, LLC
Fielder's Choice Enterprise, Inc.
Grand Caverns
Lantz Construction Company
McKee Foods Corporation
Order's Construction Company Inc.
Quinn Consulting Services, Inc.
Shenandoah Valley Regional Airport
Tenneco
USDOT – Federal Motor Carrier Safety
United States Army
Unites States Navy
Virginia State Police
Volkert, Inc.
Wagman Heavy Civil
For further information, please contact Donna Brown at VDOT 540-332-7888.
The VDOT Staunton District serves Frederick, Shenandoah, Clarke, Warren, Page, Rockingham, Augusta, Highland, Rockbridge, Alleghany and Bath counties.
The Staunton District Twitter feed is at @VaDOTStaunton. VDOT can be followed on Facebook, Flickr, Twitterand YouTube. RSS feeds are also available for statewide information. The VDOT Web page is located atwww.VirginiaDOT.org.