VDH joins Buena Vista Schools to host community discussion of doc on HPV epidemic, vaccine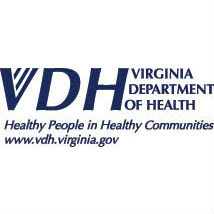 The Virginia Department of Health's Central Shenandoah Health District, in partnership with Buena Vista Public Schools, will host a free viewing of the powerful documentary "Someone You Love: The HPV Epidemic," which tells the story of five women who are diagnosed with cervical cancer caused by human papilloma virus (HPV).
The movie includes interviews with the world's top HPV experts and highlights the importance of the HPV vaccine, which offers protection against several types of cancer associated with HPV.
The 90-minute film will be shown at Parry McCluer Middle School in Buena Vista on Tuesday, June 12 at 6 p.m., followed by a panel discussion with local health care providers to answer questions about HPV and the vaccine. Medical personnel can receive free continuing education credit (one hour) for viewing the film. Heavy hors d'oeuvres will be served.
The viewing is free, but registration is requested, no later than Tuesday, June 5. Register at www.eventbrite.com. Look for events in Buena Vista and click "Someone You Love."
Sara Knick, RN, school nurse for Buena Vista Public Schools, organized this event after attending an earlier viewing in Staunton sponsored by Virginia Department of Health. "I was so moved by the story of the HPV epidemic and the people personally affected by it that I wanted to bring the message here," says Knick, "to increase awareness of HPV and the vaccine, and prevent HPV-related cancers in our community."
HPV is the most common sexually transmitted infection in humans. Nearly 80 million people worldwide currently are infected with HPV. Some 14 million people are newly infected each year. Eighty percent of people under age 50 will contract HPV at some point in their lives, and most will never know it. There are many strains of HPV. Not all strains are associated with cancers, but HPV-associated cancers – including cervical, anal and oral cancers – are on the increase.
HPV vaccine is required in Virginia for rising sixth graders. Though parents may opt out of this requirement, the vaccine is recommended for boys and girls ages 11 to 26 as a protection against the specific strains of HPV that have the potential to cause various types of cancer. The vaccine has been available in the United States since 2006. Depending on the age of the first vaccine, it is available in a series of two or three shots.
In 2015 in Virginia, HPV vaccine uptake ranged from slightly more than 25 percent for eligible boys to just under 40 percent for eligible girls.
For more information, visit www.cdc.gov/hpv.
Comments