VCU School of Medicine appoints new Department of Neurology chair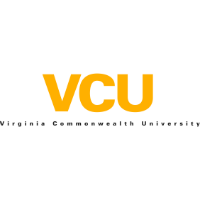 Virginia Commonwealth University has appointed A. Gordon Smith, M.D., as professor and chair of the Department of Neurology in the School of Medicine.
Smith comes to VCU from the University of Utah where he served as professor and vice chair for research, chief of the Division of Neuromuscular Medicine, and director of the Jack H. Petajan EMG Laboratory.
Smith's research focuses on developing new treatments for peripheral neuropathy. He has led and participated in numerous clinical trials in neuromuscular disorders as well as in NeuroNEXT, the Network for Excellence in Neuroscience Clinical Trials that is funded by the National Institute of Neurological Disorders and Stroke. Smith serves on the network's executive committee and is principal investigator of the TopCSPN trial, the first large-scale randomized trial of a treatment to alter the natural history of cryptogenic sensory peripheral neuropathy, which is one of the most common neurological disorders.
"We are committed to building on our academic strengths, with neurosciences, addictions and mental health being a prominent strategic focus for us," said Michael Rao, Ph.D., president of VCU and VCU Health System. "It is anticipated that Dr. Smith, in collaboration with other leaders on campus, will recruit new talent to advance our neurosciences, both in research and in clinical specialty services."
Smith serves on the board of directors of the American Academy of Neurology and is chair of its education committee. He is active in the Peripheral Nerve Society, where he is a former member of its board of directors, and currently serves as secretary on the American Brain Foundation's board of trustees.
"I'm excited by the excellent outcome of this collaborative search for this stellar clinical and academic leader," said Deborah Davis, CEO of VCU Health System Hospitals and Clinics and vice president for clinical services at VCU. "I deeply appreciate Scott A. Vota, D.O., who dedicatedly served as interim chair of the department over the past four years."
Smith, a Richmond native, earned his bachelor's degree from the University of Virginia and his medical degree from the Mayo Clinic School of Medicine. He completed his neurology residency and a neuromuscular fellowship at the University of Michigan.
Comments