VCU School of Medicine selected to participate in Health Equity Systems Cohort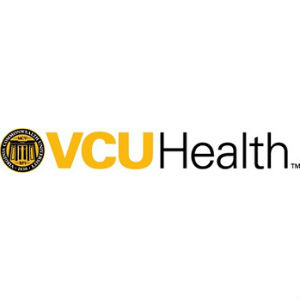 The Association of American Medical Colleges last week selected Virginia Commonwealth University School of Medicine as one of eight institutions to participate in the newly established Health Equity Systems Cohort. The goal of the cohort is to convene teams from medical schools across the country, along with their community partners, to work toward achieving health equity, which refers to attainment of the highest level of health for all people.
"We will be learning about best practices from around the country and from each other with the ultimate goal of taking things that others have learned and implementing those practices in our local communities," said Alan Dow, M.D., assistant vice president of health sciences for interprofessional education and collaborative care at VCU School of Medicine. Dow is part of the team that is leading the VCU program, which includes representatives from the medical school's Departments of Pediatrics and Family Medicine and from VCU Health, the Virginia Department of Health and the Institute for Public Health Improvement.
Cohort members will participate in a three-year series of biannual meetings in which they will map their community health-focused activities into coordinated systems and subsequently evaluate impacts for patients, communities, learners and the health systems themselves. The first meeting is in February.
"There are huge gaps in health outcomes across our communities," Dow said, referring to a VCU Center on Society and Health study that found the life expectancy of someone who lives in Gilpin Court to be 20 years less than someone who lives seven miles away in Westover Hills. "The goal is to make it so that someone who is born in Gilpin Court has the same long life as someone who lives in Westover Hills."
According to a report published by the University of Wisconsin Population Health Institute, 40 percent of determinants of health are due to social circumstances, 30 percent are based on behaviors such as exercise and diet, 20 percent are from medical care services and 10 percent are from environmental factors such as smoking and pollution.
"If we only focus on the 20 percent that is medical care, we will have missed 80 percent of things that are important to our patients," Dow said.
He expects the Health Equity Systems Cohort to result in a more comprehensive strategy with VCU and VCU Health's community partners and to produce programs that will help those in the community who need it most.
"VCU is one of the few places in the country where you have a full-service university and an academic medical center partnered within a community that has struggled with social determinants of health," Dow said. "We have great faculty, we have a community that has a lot to teach us, and we have wonderful students and trainees who are going to be the health care workforce of the future."
Comments