VCU School of Education conference to explore fight for equity, justice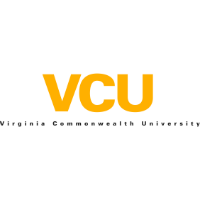 A conference hosted by the School of Education at VCU will focus on the role of teaching and leadership in the struggles for equity, justice and liberation.
The 10th annual Equity and Social Justice Conference will feature a variety of academic presentations focused around the theme of Teaching, Learning, and Leading: Education for Equity, Justice and Liberation.
The conference, sponsored by the Department of Teaching and Learning in the School of Education, will be held March 4, from 7:30 a.m. to 5 p.m., in VCU's Academic Learning Commons, 1000 Floyd Ave., Richmond. Registration information is available here and the event is open to the public.
"Our education system is not equitable," said Julie A. Gorlewski, Ph.D., associate professor and chair, Department of Teaching and Learning. "The opportunities students have are influenced by the resources of their families and communities. As the work of public education is more and more influenced by standardization and privatization, it is essential for educators to be leaders in the effort to develop learners who are active participants in the creation of a more just and equitable society.
"In their work with young people, teachers and administrators can model and support transformative practices — practices that can illuminate possibilities for a better future," she said. "This requires educators to see themselves as leaders who value diversity and understand the importance of equal opportunities for all learners."
The conference will feature three keynote speakers who will present "cutting edge scholarship about how we can all be leaders in the quest for equity and justice in education," Gorlewski said.
Keynote speakers for this year's conference include:
Lisa (Leigh) Patel, Ph.D., associate professor, Department of Teacher Education/Special Education, Curriculum & Instruction, Lynch School of Education at Boston College.
sj Miller, deputy director of Educational Equity Supports and Services, NYU Metropolitan Center for Research on Equity and the Transformation of Schools, and associate professor of Literacy Studies, University of Colorado Boulder
Eugene Puryear, the Movement for Black Lives, Stop Police Terror Project.
Conference attendees will gain a deeper of understanding of education as well as leadership, Gorlewski said.
"Education requires personal, professional, and political engagement," she said. "Through their classroom practices, teachers enact policies that affect the opportunities of learners. Participants in the conference will learn to identify inequities and strategies for challenging inequities, whether they manifest in classrooms or in public policies."
Comments