Top News
VCU research characterizes new bacterial species associated with common non-viral STI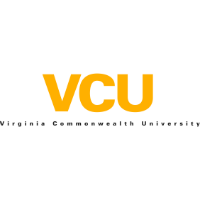 Virginia Commonwealth University researchers have characterized a new bacterial species that has an extremely strong association with trichomoniasis, the most common non-viral sexually transmitted infection (STI).
About 96 percent of women who have the bacterial species, which researchers in VCU's Vaginal Microbiome Consortium (VMC) have proposed to name "Candidatus Mycoplasma girerdii," also have trichomoniasis.
"In many cases, those were undiagnosed cases of trichomoniasis," said Jennifer Fettweis, Ph.D., project director of the VMC and assistant professor in the Center for the Study of Biological Complexity at VCU. Fettweis is the first author of a manuscript that will be published by PLOS ONE journal today.
On May 8, the Centers for Disease Control and Prevention identified Trichomonas vaginalis – the parasite that causes trichomoniasis – as one of five neglected parasitic infections in the United States that warrants attention for a new initiative. The STI affects 3.7 million people in the U.S. and each year 1.1 million people are newly infected, many of whom are unaware of the infection. If left untreated, trichomoniasis can cause pregnancy problems including low birth weight and premature birth. It also increases the risk for other sexually transmitted infections, including HIV.
"Ca. M. girerdii" was identified in vaginal secretions of a pregnant woman who delivered preterm at the VCU Medical Center. The organism resists cultivation in the laboratory, but VCU researchers were able to reconstruct its genome and predict functional capabilities using novel approaches from complex samples of DNA obtained directly from vaginal swabs.
"It possibly represents a new sexually transmitted infection," Fettweis said, but cautions that further studies are needed to test this theory and determine whether co-infection with "Ca. M. girerdii" further increases a woman's risk for experiencing the complications that arise from trichomoniasis.
The grant funding for this study came from funds allocated to the Human Microbiome Project, which is a National Institutes of Healthinitiative that aims to identify and characterize microorganisms that are found in association with both healthy and diseased humans. The $153-million, five-year effort started in 2008 as part of the NIH Common Fund's Roadmap for Medical Research.
Principal investigators on the grant include Gregory A. Buck, Ph.D., director of the Center for the Study of Biological Complexity and professor in the Department of Microbiology and Immunology; Kimberly K. Jefferson, Ph.D., associate professor in the Department of Microbiology and Immunology; and Jerome F. Strauss III, M.D., Ph.D., dean of the VCU School of Medicine.
The paper is titled: "An Emerging Mycoplasma Associated with Trichomoniais, Vaginal Infection and Disease." Copies of the manuscript are available upon request.
The two NIH grants that supported the study were NIH 1UH2AI083263/4UH3AI083263 and NIH 8U54HD080784.