VCU Pharmacy symposium speaker is at risk for the neurodegenerative disease she is studying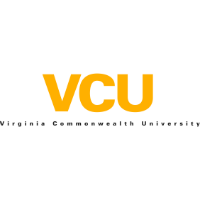 Sonia Vallabh, J.D., co-founder of the Prion Alliance, will discuss her work to treat, cure and prevent prion diseases March 23 at the Virginia Commonwealth University School of Pharmacy's biennial Lowenthal Symposium.
Prion diseases are fatal, neurodegenerative ailments caused by misfolded proteins in the brain. Vallabh's mother died of a prion disease in 2010 and Vallabh has traces of the disease in her DNA. She and her husband, Eric Minikel, founded the Prion Alliance as a 501(c)(3) nonprofit organization devoted to advancing scientific research toward a treatment or cure. Both are doctoral students at Harvard Medical School, and work out of the Schreiber Lab at the Broad Institute of MIT and Harvard.
Topics at this year's Lowenthal Symposium will focus on degenerative diseases with no treatment or remedy, including Alzheimer's disease. The symposium is from 8:30 a.m. to 2:30 p.m. at the Larrick Center Court End Ballroom and is free, but registration is required by March 16.
Open discussion that creates forums for research, interpretation and healing have always been the impetus behind the symposium, said Hilda Meth, Ph.D., the widow of VCU School of Pharmacy emeritus professor Werner Lowenthal, Ph.D., for whom the symposium is named. A prion disease called Creutzfeldt-Jakob disease took Lowenthal's life in 1994. In his honor, and with the hope of uncovering the mystery that accompanies neurological diseases, Meth established the Werner Lowenthal Endowment Fund in 2000. It supports a VCU graduate student research award, in addition to the symposium.
"If we can somehow figure out a way that no other family has to go through this, that is the goal," Meth said. "With me being an academic and my husband being an academic, education and research were our [careers] and is the road to getting answers."
Vallabh changed the trajectory of her graduate research and life after her mother's quick decline and death. She graduated from Harvard Law School in 2011 and Minikel has a background in transportation planning. But, driven by a desire to find answers, they started the Prion Alliance with the long-term goal of facilitating the development of therapeutics for human prion diseases.
Like Vallabh with her mother, Meth watched her husband swiftly succumb to deteriorating health, including blindness, due to the disease. The work being done by Vallabh and her husband is the reason why the symposium was created, Meth said. There are other prion sicknesses that are known by various names, such as fatal familial insomnia and Gertsmann-Sträussler-Scheinker disease.
"We very quickly found out this wasn't a simple issue, so we started looking for people doing research on prion diseases [to participate]," she said. "The goal [of research] is to cut off the disease if possible and to find a cure for those who have the [genetic] marker. I hope that the different researchers at this symposium will communicate. If we can crack one [disease] there's always the chance that we can crack another with the same method, or something close to it."
In addition to Vallabh and Minikel, the other event speakers are Jiri Safar, M.D., associate professor and director of the National Prion Disease Pathology Surveillance Center at Case Western Reserve University; Byron Caughey, Ph.D., chief, TSE/Prion Biochemistry Section at the National Institute of Health/National Institute of Allergy and Infectious Diseases Rocky Mountain Laboratories; and Claudio Soto, Ph.D., professor and director at The George and Cynthia W. Mitchell Center for Alzheimer's Disease and Related Brain Disorders at McGovern Medical School.