VCU Board of Visitors sets tuition for 2014-15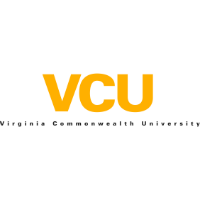 The VCU Board of Visitors on Friday approved a budget for 2014-2015 that includes a modest 3.5 percent tuition increase, a new $25-per-semester library fee and no increase in the mandatory university fees.
The budget represents the allocation of resources to align with the university's strategic plan, Quest for Distinction, which emphasizes academic quality and student success.
"This budget puts the university's academic mission first, including recruiting and retaining our internationally competitive faculty and increasing student financial assistance," said VCU President Michael Rao, Ph.D. "It also funds priorities in the plan, including investing in digital learning and core curriculum improvements, shoring up maintenance reserves to improve and modernize university facilities and bringing in additional infrastructure to support academic success."
The 3.5 percent tuition increase represents an increase of $11.92 per credit hour for students taking up to 14 credit hours and $5.96 for all credit hours above 14 for in-state, undergraduate students. Out-of-state students will see an increase of $32.27 per credit hour up to 14 credit hours and $16.14 for all credit hours above 14. In-state, full-time students who enrolled in VCU prior to the new credit-hour based tuition structure enacted last year will see increases of $286 for full time, and $774 for nonresidents.
The average cost for a new Virginia undergraduate living in on-campus housing with a meal plan will be $21,715.96. The average cost for a new, out-of-state undergraduate student will be $39,776.98 if they live in student housing with a meal plan.
A $25-per-semester library fee was adopted for all students. No existing mandatory fees were increased for FY 2015. In all, tuition and mandatory fees for in-state undergraduate students will increase 3.3 percent for FY 2015.
A substantial amount of the revenue realized from the tuition increase will be used for new faculty, adding 41 new positions and converting 22 adjunct positions to full-time. In addition, $1.2 million will be earmarked for financial aid to students.
The board approved other rate increases for the academic year, including those for advanced degrees, housing, parking and dining rates. More information can be found at www.budgetupdate.vcu.edu and www.mytuition.vcu.edu.
Comments