VCU alumna Iris Harrell, Ann Benson create new scholarship for gender, sexuality, women's studies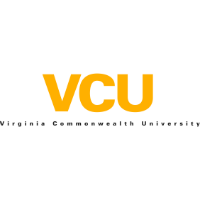 VCU alumna Iris Harrell and her wife, Ann Benson, have made a $1 million planned gift to the College of Humanities and Sciences that will create the Harrell-Benson Scholarship to support students in the Department of Gender, Sexuality and Women's Studies.
"This scholarship will help inspire new paths and careers and contribute to diverse perspectives both in and beyond our university as our students learn through activism, scholarly and creative production, and community engagement," said Bethanie Constant, senior director of development for the College of Humanities and Sciences. "We are so grateful to Iris and Ann for their genuine and visible care for our students."
Harrell, who earned a master's degree from the Virginia Commonwealth University School of Education in 1975, was a teacher for several years, worked as a touring folk musician, and ultimately founded with Benson a successful construction and remodeling company in California.
In addition to the $1 million gift, Harrell and Benson, along with friends and college faculty, are giving a total of $4,000 this year to allow the first Harrell-Benson Scholarship to be awarded this fall.
Applications for the scholarship will open in August. It will be awarded to an undergraduate student majoring or minoring in gender, sexuality and women's studies. Students in need of financial support will be given preference, as will students who are the first in their family to attend college.
Montse Fuentes, Ph.D., dean of the College of Humanities and Sciences, said the college — which houses the core disciplines in the natural sciences, social sciences and humanities at VCU, and has two schools and 19 programs and departments — is proud to be the home of the new Harrell-Benson Scholarship.
"This scholarship reinforces our commitment as a college to a liberal arts education that provides an environment for dialogue, training and application of scholarship in gender, sexuality, LGBTQIA+, race, class and women's issues," Fuentes said. "As the intellectual heart of VCU, the college welcomes through this scholarship the opportunity to impact the lives of many generations of students in financial need, while nurturing a culture of inclusion and positivity."
The scholarship will support students in a department that is among the most engaged in the community, Constant said.
"The students who enroll in [the Department of Gender, Sexuality and Women's Studies] as a major or minor are the type of students who want to be really involved in their community and involved with nonprofits and volunteering," she said. "And, particularly, this scholarship is aimed at students who have financial barriers, and who have great academic promise. We want them to be able to participate in all of the extracurricular things that would give them a more well-rounded skill set. This scholarship will remove financial barriers."
Kathleen M. Ingram, Ph.D., associate professor and chair of the Department of Gender, Sexuality and Women's Studies, said the Harrell-Benson Scholarship will be life-changing for many students in the years to come.
"We are overwhelmed with gratitude as we envision the students who will benefit from the scholarship, including students who might not be able to attend VCU otherwise," she said. "The recipients of the Harrell-Benson Scholarship will make important contributions in the classroom, will move into leadership roles on campus, and will 'walk their talk' about promoting social justice in their families, workplaces and communities.
"In addition to making an enormous positive impact on our students," Ingram added, "the Harrell-Benson Scholarship will produce countless ripple effects in helping to create a world where LGBTQIA+ people and those from other marginalized groups are truly valued and celebrated."
Harrell said she and Benson wanted to support students studying gender, sexuality and women's studies, as well as LGBTQIA+ issues, in part because those young people often face additional challenges and need support.
"They're thrown out of their families [more often], they're more likely to be disconnected. So sometimes even if a family has money, [the student] doesn't get that kind of support they need," Harrell said. "We're interested in the studies of equality around that and we want that department to flourish and we want people to be attracted to that department, to major in that, and to help equalize the rights of these people."
Above all, Harrell said, she and Benson — her partner of 39 years — want to give young people the same opportunities that Harrell received as an undergraduate scholarship recipient at what is now the University of Mary Washington.
"There are [possibly future] entrepreneurs, there are contributors, there are fantastic people who just aren't able to escape the centrifugal force of their background because of a lack of money," Harrell said. "And the best opportunity to have a galaxy that's bigger than the one you've been raised in is to go to a university."
Comments