Sports
UVA's Danielle Collins named ITA National Women's Collegiate Player of the Year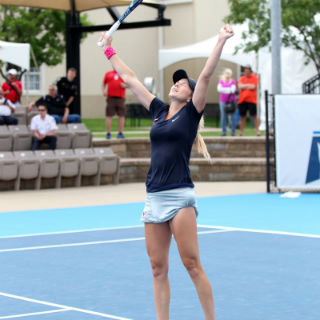 UVA women's tennis senior Danielle Collins (St. Petersburg, Fla.) was named the ITA National Women's Collegiate Player of the Year, the organization announced on Tuesday (June 14).
It's the latest in a string of accolades for the women's tennis player who claimed the 2016 NCAA Women's Singles Championship two weeks ago, marking her second NCAA singles title in the last three seasons. With the title, Collins earned a berth in the upcoming US Open which begins on August 29.
Collins set the stage for a big senior season in the fall, claiming the Oracle/ITA Masters Championship and Riviera/ITA All-America Championships. She continued that into the spring, earning All-ACC honors for the third consecutive season as she went 19-2 in dual match play and 11-1 in the ACC.
The senior stormed through the NCAA Women's Singles Championship, claiming the title with win over the nation's top-ranked player in North Carolina's Hayley Carter in the finals. Collins finished the season as the No. 1 ranked women's player in singles and claimed the Honda Sport Award as the top women's collegiate tennis player in the nation.
She is also a candidate for the Honda Award as the top collegiate female athlete which will be announced on Monday, June 27 at the Galen Center on the campus of the University of Southern California.
Collins set the single-season record for wins by a senior with 38 this season. She also advanced to the Round of 16 in doubles competition, pairing with freshman teammate Meghan Kelley (Falmouth, Maine) as she posted a 28-12 mark in doubles on the season. Collins was 38-4 in singles competition.
Earlier this season, Collins was named the ITA National Senior Player of the Year by the organization.