UVA Wrestling: 'Hoos to host Central Michigan, Princeton in weekend duals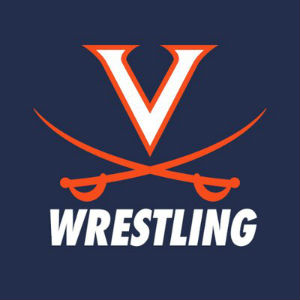 The UVA wrestling team (3-2) returns home to host a pair of duals this weekend with Central Michigan (0-1) at 7 p.m. on Friday (Dec. 7) and Princeton (1-2) at 4 p.m. on Saturday (Dec. 8).
Both duals will be held at Memorial Gym and admission to all Virginia home duals is free to the public.
Central Michigan has wrestled in one dual so far this season, falling to No. 5 Michigan. Princeton defeated No. 8 Lehigh in its last outing, with its other two losses coming at No. 3 Iowa and at No. 15 Wisconsin. The Tigers will wrestle at No. 14 Virginia Tech on Friday night.
FOLLOW THE ACTION
Friday's dual with Central Michigan will stream on ACC Network Extra, which is available to authenticated subscribers of ESPN3 through WatchESPN and the ESPN app. There is no video stream for the Saturday dual with Princeton.
Fans can also track the action through live stats linked at VirginiaSports.com or by following the program's official Twitter account (@UVAWrestling).
CAVALIERS IN THE RANKINGS
Virginia has several wrestlers in the national rankings this week by InterMat after last weekend's trip west to the Cliff Keen Las Vegas Invitational. Sophomore Jay Aiello (Chantilly Va.) is the highest-ranked wrestler at No. 11. Joining him in the InterMat rankings are sophomore Louie Hayes (Orland Park, Ill.) at No. 16 and two wrestlers at No. 17 in freshman Cam Coy (Jeannette, Pa.) and junior Sam Krivus (Greensburg, Pa.).
InterMat Rankings (as of Dec. 4)
125: No. 16 Louie Hayes
141: No. 17 Sam Krivus
165: No. 17 Cam Coy
197: No. 11 Jay Aiello
Comments