UVA Women's Lacrosse: #7 'Hoos defeat Louisville, 16-12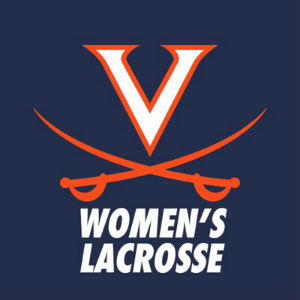 The No. 7 UVA women's lacrosse team (11-5, 2-4 ACC) picked up a 16-12 win over Louisville (5-11, 0-6 ACC) on Saturday afternoon at Klöckner Stadium.
Junior Sammy Mueller (Pelham, N.Y.) finished with a career-high eight points on six goals and two assists. Senior Maggie Jackson (Alexandria, Va.) had six points with four assists and two goals and junior Nora Bowen had four points on three goals and one assist.
Virginia led in shots (33-27), ground balls (17-12), draw controls (16-14) and saves (9-7). Both teams finished with three free position goals. Sarah Blalock led the Cardinals with four goals.
Virginia scored first just 10 seconds into the game when senior Avery Shoemaker (Wyndmoor, Pa.) found Jackson for a goal. Louisville tied it up, but UVA would use a 3-0 run to take a 4-1 lead. Louisville scored two straight goals to make it 4-3. Mueller then scored back-to-back goals to begin a 5-0 run by the Cavaliers.
Shoemaker scored with the assist from Muller, freshman Lillie Kloak (Ridgewood, N.J.) added a goal and Mueller scored her third as UVA took a 9-3 lead with 9:03 to go in the first half. Louisville would score four consecutive goals over the end of the first half and beginning of the second. Sophomore Ashlyn McGovern (Phoenix, Md.) scored to halt the run, then Jackson added a goal with the assist from Kloak.
The teams traded goals before the Cavaliers stretched their lead to 15-9 with a 3-0 run that included two goals by Bowen. Louisville closed the game on a 3-1 run.
Comments