Sports
UVa.'s Joe Harris out of three-point competition due to academic obligations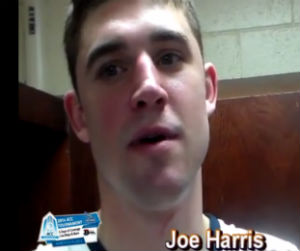 UVa. senior guard Joe Harris (Chelan, Wash.) has withdrawn from the 2014 State Farm College 3-Point Championship due to academic obligations.
"I was incredibly honored by the opportunity to participate in the three-point competition," Harris said. "After reviewing the travel schedule and my class commitments, I just couldn't make it work. I would like to thank the State Farm College Three-Point Championship committee for their consideration and I wish the participants the best of luck in the competition."
The State Farm College Slam Dunk and 3-point Championships will be held Thursday (April 3) at Southern Methodist University's Moody Coliseum in Dallas, Texas. The event will be televised live on ESPN at 9 p.m. ET.