UVA Notebook: Cavs ready for March Madness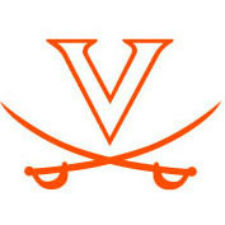 Slow starts: Syracuse and Louisville each jumped out to quick double-digit leads over third-ranked UVA in games last week. Coach Tony Bennett noted after the Louisville game Saturday night that his team can't afford to continue come out of the gate as sluggish as it has been of late.
Message sent, message received.
"We need to be focused and prepared from the start," said junior forward Anthony Gill on Monday. "Each tournament game that we play, it's one and done now, so we need to go out there with a focus and mentality to win each and every game, and not get out to slow starts like we've been doing lately."
Thinking back to last March, those Cavs got off to a slow start in their opening NCAA Tournament game, as a #1 seed against #16 seed Coastal Carolina, who led by as many as 10 in the first half and had a five-point lead at halftime before Virginia rallied to advance.
"The biggest thing that we need to understand is that we can't get off to slow starts," Gill said. "We got off to a real slow start against Syracuse, really slow start against Louisville, and we just have to come out and be the aggressor in the next game and from here on out."
Gill said the 'Hoos "need to be the aggressor" from the outset.
"It's just a mindset that we have to have," Gill said.
Experience counts: UVA lost its final regular-season game in 2014, then ran off five straight wins, three in Greensboro, two more in the NCAA Tournament, before losing to Michigan State in the Sweet Sixteen.
That experience should be a help for this year's Virginia team.
"I don't know how much it will help, but I'm hoping that the experience will definitely help us. Our core group of guys has been there," sophomore point guard London Perrantes said.
Perrantes said his approach is to try to treat each game like it's just another game.
"Going to Greensboro and playing in an ACC Tournament is definitely huge. But if you go out there and hype yourself, psyche yourself out, you're not going to be in the game mentally. Treating it like another game will definitely help. That's what I tried to do last year, and it definitely helped me," Perrantes said.
ACC Tournament grind: Three games in three days can take its toll.
For example, on your feet.
"The ACC Tournament was a huge grind last year. I had four or five blisters on my feet from last year and the three games back to back to back," Perrantes said. "But if you want to win the championship, you've got to go through it. We love to grind. We always want to be there. Hopefully we can be there on that third day."
The secret: defense It's really no secret. If you want to get on the floor for Bennett, you learn right away that you have to play defense, and not just a little bit.
"He says, if you don't learn the defense, you'll sit down. Which implies points, rebounds, everything else doesn't matter," junior guard Malcolm Brogdon said. "If you can play defense, you're on the floor, and he'll work with you from then, and if you don't play the defense, you won't be on the floor. The emphasis is never on the stats or anything like that. It's on getting stops."
Brogdon then offered some insider perspective on how the Pack-Line has an impact on the UVA offensive approach.
"Once you learn the defense here, the Pack-Line, it forces you to play together. And then from that, it translates to offense. When you already have that habit of playing together on defense, you start doing it together on offense, and that starts to build on itself," Brogdon said.
– Reporting by Chris Graham
Comments