UVA honored on '100 Great Hospitals' list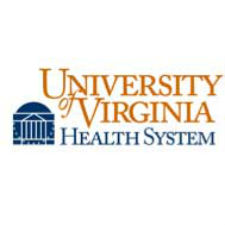 National healthcare publication Becker's Hospital Review has named University of Virginia Medical Center to its 2018 list of 100 Great Hospitals in America.
"The hospitals included on this list have been recognized nationally for excellence in clinical care, patient outcomes, and staff and physician satisfaction," the publication wrote in an introduction to this year's "The list also includes industry innovators that have sparked trends in healthcare technology, hospital management and patient satisfaction."
Along with nominations, Becker's Hospital Review considered a range of rankings and ratings by third-party groups when compiling its 100 great hospitals list.
In its listing for UVA Medical Center, Becker's highlighted UVA's ranking as the No. 1 hospital in Virginia for 2017-2018 by U.S. News & World Report for 2017-18. Becker's also noted that six UVA specialties – cancer; ear, nose and throat; orthopedics; urology; diabetes and endocrinology; and cardiology and heart surgery – were ranked among the top 50 nationally by U.S. News. Those join four pediatric specialties – cardiology and heart surgery; diabetes and endocrinology; neonatology; and orthopedics – ranked among the top 50 nationally in the U.S. News Best Children's Hospital rankings.
"This honor from Becker's Hospital Review is a testament to our entire team at UVA and their dedication to providing excellent, state-of-the-art care for our patients throughout Virginia and across the country," said Pamela M. Sutton-Wallace, chief executive officer of UVA Medical Center. "This award also reflects our daily journey of continuous improvement to provide the best, safest care for our patients."
About UVA Health System
UVA Health System is an academic health system that includes a 612-bed hospital, the UVA School of Medicine, a level I trauma center, nationally recognized cancer and heart centers and primary and specialty clinics throughout Central Virginia. UVA is recognized for excellence by U.S. News & World Report, Best Doctors in Americaand America's Top Doctors.
Comments