Does UVA have enough pitching to advance to Super Regionals?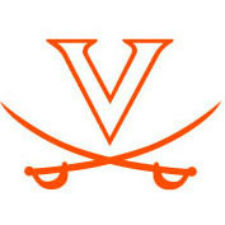 The question going into the Charlottesville Regional for top seed UVA had to do with pitching, particularly, did the 'Hoos have enough to advance?
What we saw Saturday in a stunning 8-6 loss to ECU was, probably not.
Ace Connor Jones was once again not his dominant self in what may turn out to be his last outing as a Cavalier, gutting his way through five and a third innings in which he allowed 12 baserunners, but still stood to get the win if only closer Tommy Doyle could close out a three-run lead in the ninth.
It was not to be, as Doyle, who had pitched well since being moved to the pen after an unsuccessful run as a Sunday starter, with a 1.20 ERA in 14 relief appearances, would get just one out in the ninth, on a sacrifice bunt, allowing five hits, including an RBI double, an RBI single and a walkoff three-run homer by Travis Watkins that capped off the improbable ECU rally.
And so it is now that the defending national champs face the first of what would be three elimination games Sunday morning.
With a three-run lead and three outs to get, Virginia seemed, to say the least, well-positioned to advance yet again past the first weekend of the NCAA Tournament, with Adam Haseley (9-3, 1.73 ERA) set to pitch the final game against a weekday starter for either W&M or ECU.
Haseley is now pitching to keep UVA's season alive a few more hours, with ECU able to trot out a weekend starter, Jacob Wolfe (6-3, 2.44 ERA) late Sunday afternoon to close out the regional.
If Virginia gets to that stage, it would have to go with what would be the first of two Johnny Allstaff days, without anything in the way of a good option in the form of a reliable fourth or fifth starter to send out there.
This Virginia staff isn't like the ones of the days of old, with a guy like Tyler Wilson, Artie Lewicki or even Haseley (circa 2015) able to eat up innings in an emergency start.
There are plenty of good arms, but no one has been groomed to go four or five innings without the good fortune of an opponent lending a helping hand by hitting into outs early into counts for an extended stretch.
The blueprint for getting through the weekend at this stage is for Haseley to pitch a complete game, and then maybe throw out Daniel Lynch to start the nightcap, hope he gives you three or four, and then …
Wow. Maybe Kevin Doherty and Jack Roberts close that one out for you, and it rains on Monday, and Brian O'Connor can call somebody up from Triple-A.
Hey, it's been a nice ride.
Column by Chris Graham
Comments