UVA Basketball: What you need to know about Auburn ahead of Final Four matchup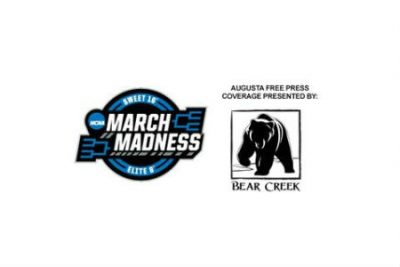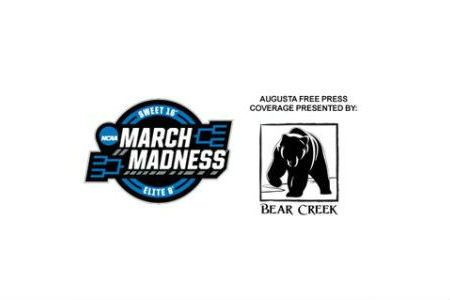 UVA Basketball is in the Final Four after a miracle shot and a first-round scare. Auburn is in the Final Four after losing its third-leading scorer, and a wild finish on the opening day of the 2019 NCAA Tournament.
The Tigers, fresh off winning the SEC Tournament, led New Mexico State by 13 with seven minutes to go and by eight inside of two minutes left, then had to sweat out a closing sequence that had the Aggies miss a pair of free throws and a contested three at the buzzer to win by one.
From there, the fifth seed in the Midwest Region rolled through a trio of blue bloods – beating four seed Kansas by 14, top seed UNC by 17, then, after losing 6'8" forward Chuma Okeke late in the Carolina win to a torn ACL, beat two seed Kentucky in OT.
The win over UK
The adjustments made ahead of the Kentucky game to account for the loss of Okeke are a sign of the times today in college basketball. Coach Bruce Pearl, faced with having to defend a team built on superior play in the post, with a pair of back-to-the-basket scorers in PJ Washington and Reid Travis, went small, going 6'7" or smaller across the five positions on the floor for 88 percent of his minutes in the 77-71 win.
Pearl decided to defend a team with two dominant big men by making it hard for Kentucky's guards to get the ball to them, forcing 14 UK turnovers.
The smaller Tigers surprisingly held their own in points in the paint (42-34 Wildcats advantage) and rebounds (41-37 Kentucky edge) and won despite shooting just 30.4 percent from three-point range (7-of-23).
What Auburn does
Auburn will shoot the three no matter what: 49.5 percent of their shot attempts this season were threes, eighth in the NCAA, according to KenPom.com.
And generally speaking, the Tigers shoot them well, connecting on 37.9 percent.
Bryce Brown, a 6'3" senior, and Jared Harper, a 5'11" junior, are the heart and soul of this team. Brown averages a team-best 16.0 points per game, shooting 52.1 percent on two-points shots and 41.0 percent on threes, while Harper averages 15.4 points and 5.8 assists per game, shooting 43.7 percent inside the arc and 37.1 percent from three.
The duo combined for 50 points in the win over UK.
The forcing turnovers thing is the linchpin of this team's success: Auburn leads the nation in opponent turnover percentage, forcing TOs on 24.9 percent of possessions, according to KenPom.com.
Virginia is among the best nationally at protecting the ball, ranking 11th in fewest turnovers on offense, at 14.7 percent.
Pace is something that you get when you go small and try to turn opponents over. All four of Auburn's NCAA Tournament games have gone over 70 possessions; Virginia's games, conversely, have seen an average of 59 possessions per team, and the Cavaliers had one game all year go over 70, back on Dec. 31, in a 100-64 win over Marshall.
What Auburn doesn't do
Rebound on the defensive end. Auburn ranks 333rd nationally in defensive rebounding, pulling in 66.8 percent of opponent misses, according to KenPom.com.
Virginia ranks 99th in offensive rebounding, pulling in 30.7 percent of their misses, the best mark for the program since 2014-2015.
How UVA matches up
You can imagine UVA coach Tony Bennett going with 5'9" freshman Kihei Clark on Harper to try to disrupt Auburn's offensive flow.
Bennett's best lineups this season have been four-guard lineups with 6'9" Mamadi Diakite at the five, and with Auburn needing to go small with the absence of Okeke, this is going to be strength against strength for 40 minutes.
I wouldn't expect Bennett to use De'Andre Hunter on Brown from the opening tip, but if Brown gets hot early, Hunter would seem to be the answer as the game settles in.
Bennett will look to have 6'5" point guard Ty Jerome use his size to get into the lane for short jumpers, pocket passes to Hunter and Diakite in the post, and kickouts to Guy at the three-point line.
How this one plays out
KenPom.com: UVA 70-64, 70 percent chance of winning
ESPN BPI: Virginia 79.7 percent chance of winning
Vegas: Virginia +5.5
Preview by Chris Graham

Augusta Free Press coverage of the 2019 postseason is presented by Bear Creek. Serving Waynesboro, Charlottesville, Harrisonburg and surrounding communities, Bear Creek provides a hassle-free process to help homeowners create outdoor living spaces that bring people together. Schedule a consultation at BearCreek.co.
Comments