UVA Baseball wins fourth straight, defeats Norfolk State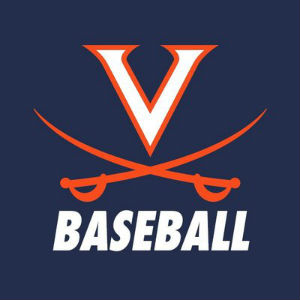 UVA Baseball (21-13) won its fourth-straight game with an 14-4 victory over Norfolk State (11-18) on Wednesday night (April 10) at Disharoon Park. The midweek contest was the first of a 10-game home stand for the Cavaliers.
The Virginia offense racked up 15 hits and scored in all but two turns at the plate. With a 7-2 lead after five innings, Virginia put the game out of reach with a five-run, sixth inning. The Cavaliers sent 10 batters to the plate, strung together three hits and took advantage of two walks and a pair of hit by pitches in the frame. It marked the 10th time this season that Virginia has scored five or more runs in an inning.
Freshman Nic Kent (Charlottesville, Va.) had a career night at the plate, with four hits and four RBI. He reached base a total of five times and delivered a two-out, two-RBI single in the big sixth inning rally.
The Cavaliers trailed only for a half inning, thanks to a sacrifice fly by Devin Ortiz (Irvington, N.J.) in the bottom of the first that scored Tanner Morris (Crozet, Va.). Virginia took the lead for good in the bottom of the second when Morris laced a double down the left field line to score Alex Tappen (Lower Gwynedd, Pa.). The two-bagger was Morris' ACC-leading 18th of the year and he now has a double in five of his last six games.
Making his third start of the year and second as the designated hitter, Ortiz was on base four times and went 2-for-2 with two RBI and three runs scored. His offensive outburst came after pitching a career-high four innings in Tuesday night's game at James Madison.
Tappen amassed three hits, including two doubles in a 3-for-4 night. He drove in three runs to up his season RBI total to 18. The multi-RBI game was Tappen's fifth on the year, tied for third most on the team.
Freshman Billy Price (Morristown, N.J.) made his second start on the mound and was only victim of a first inning Norfolk State run. He pitched 2.1 innings, matching a season-high set last week against Old Dominion, walked a batter and struck out two.
Price gave way to Chesdin Harrington (Montpelier, Va.) in the third inning who recorded the final two outs of the frame. Harrington was credited with his second win of the year after striking out four in 3.2 innings of work.
For the second-straight night, Zach Messinger (Chandler, Ind.) finished the game for the Cavaliers, recording the final four outs of the contest. He retired all four batters he faced, including a 1-2-3 bottom of the ninth.
Virginia will play an ACC series at home for the first time this month when it hosts Miami for a three-game set at Disharoon Park. Friday's (April 12) series opener is set for 6 p.m. while Saturday's (April 13) first pitch will be at 4 p.m. The series is scheduled to conclude on Sunday (April 14) at 1 p.m.
Comments