UVA Baseball: 'Hoos limit JMU to three hits in 2-1 win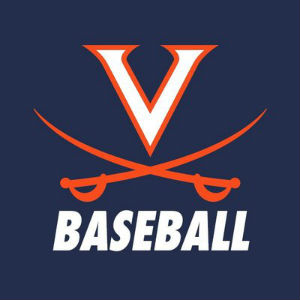 Four Virginia (25-18) pitchers combined for a three-hitter in a 2-1 victory over James Madison (23-18) on Wednesday night at Disharoon Park. The Cavaliers swept the midweek home and home series against the Dukes.
Sophomore Devin Ortiz (Irvington, N.J.) did the bulk of the work on the mound, pitching 4.1 innings of perfect relief. The right-hander retired all 13 batters that he faced and matched a career-high with five strikeouts. Ortiz got the final out of the top of the second inning and went on to pitch four-straight 1-2-3 innings.
Ortiz was credited with his third win of the season and has fanned five batters in three of his last four appearances.
"There's some Virginia baseball right there," head coach Brian O'Connor said. "Great pitching and great defense. That was wonderful to see our guys pitch so good and play spectacular defense. You have to credit JMU's pitching, they ran some really good arms out there. The quality of their stuff was really, really good. Overall it was just a really well played baseball game."
Hits were hard to come by for either team with a combined seven base knocks in the contest. James Madison went all the way to the eighth inning with just an infield hit. The four hits for Virginia was the second lowest total of the season for a club ranked second in the ACC in hitting with a .290 team average.
The Dukes got on the scoreboard first on bases loaded safety squeeze play executed by DaVonn Griffin in the bottom of the second inning.
For the second-straight night, Virginia used the fifth inning as its game-winning rally. The Cavaliers capitalized on four walks and a JMU throwing error in a two-run frame. Brendan Rivoli (Douglassville, Pa.) tied the game up with a sacrifice fly that scored Alex Tappen (Lower Gwyneed, Pa.). A batter later, Cameron Simmons (Royersford, Pa.) drew a bases loaded walk that allowed Cameron Comer (Powell, Ohio) to score the go-ahead run.
Junior Paul Kosanovich (Temple City, Calif.) worked two scoreless innings in the seventh and the eighth to bridge the gap to closer Kyle Whitten (Manassas, Va.). Whitten worked around a two-out hit in the ninth and struck out one for his eighth save of the season and second in as many nights.
Virginia will hit the road for its next four games beginning on Friday for the opening game of a three-game series at North Carolina. Friday's game will be a 6 p.m. start followed by first pitches on Saturday (April 27) and Sunday (April 28) at 3 p.m. and 1 p.m., respectively.
Comments