UVA Baseball: Florida State claims series opener, 14-2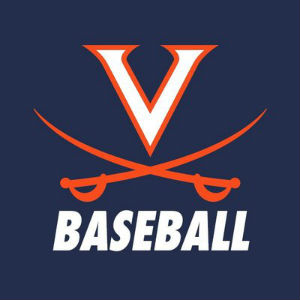 Florida State (23-13, 11-8 ACC) scored 10 unanswered runs between the second and seventh innings in a 14-2 victory over Virginia (22-17, 8-11 ACC) on Thursday night at Disharoon Park.
Florida State wasted little time getting on the scoreboard plating three runs in the top of the first inning. JC Flowers did the bulk of the damage in the frame with a two-out, two-run homer to make the score 3-0. The long ball was his ninth of the season.
The Cavaliers got a run back in the bottom half of the first when Tanner Morris (Crozet, Va.) scored on an RBI ground by Brendan Rivoli (Douglassville, Pa.). The RBI was Rivoli's 25th of the season, third most on the team. The Cavaliers left the bases loaded in the frame, after two first inning errors by Florida State.
Morris scored both Cavalier runs and finished the night 2-for-4 with a pair of singles and a walk. He has now reached safely in 16-straight games, a new career-high. The sophomore has reached in all but three of the 39 games this season.
The Seminoles went on to score the next 10 runs, including a five-run rally in the top of the seventh to open up a 13-1 advantage. The five-run inning was the fifth time this season an opponent has scored five or more runs in an inning against Virginia.
"Overall we just didn't throw enough strikes," head coach Brian O'Connor said. "I think we walked over 10 batters and you're not going to beat anyone in college baseball when you do that. Tip you cap to Florida State, they were very opportunistic. I thought their starter, Drew Parrish, did a really nice job for them. He's a really good pitcher and he's tough to score runs on."
Florida State scored 12 of its 14 runs with two outs while the Cavalier pitching staff issued 11 walks and hit three batters. Parrish didn't allow an earned run in six innings pitched and was credited with his fifth win of the season. The lefthander stranded 10 Virginia runners on base, including four in scoring position.
The series continues on Friday night (April 19) with the middle game of a three-game series against the Seminoles. First pitch is slated for 6 p.m. at Disharoon Park. The Cavaliers will send Noah Murdock to the mound and he will be opposed by Florida State right-hander CJ Van Eyk
Comments