UVA Baseball avoids series sweep with FSU doubleheader split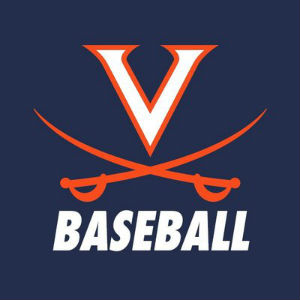 Florida State (24-14, 12-9 ACC) clinched the three-game series with a 5-3 victory in game one of Saturday's doubleheader and Virginia (23-18, 9-12 ACC) was able to salvage the series with a 13-3 onslaught in the nightcap.
Seminole starting pitcher, C.J. Van Eyk limited the Cavaliers to one hit over six innings to setup Florida State for its series-clinching victory in game one. Virginia bounced back with a season-high four home runs and 13 hits in game two.
"Unfortunately, we were unable to find a way to win that first ball game," head coach Brian O'Connor said. "I have to credit FSU starting pitcher CJ Van Eyk, he's got a good arm and pitched a magnificent game and we couldn't match him. I was really proud how our guys bounced back after the first loss and that was started off by (starting pitcher) Griff McGarry. I'm proud of the way he's been pitching (of late) and certainly it was a collective team effort from an offensive standpoint and we need that."
Game 1 – Florida State 5, Virginia 3
Virginia nearly erased a four-run deficit over its final two turns at the plate. In the bottom of the eighth, the Cavaliers rallied for two runs to make the score 5-3. Nate Eikhoff (Bristow, Va.) got the scoring started with a sacrifice fly that plated Brendan Rivoli (Douglassville, Pa.). Senior Jack Weiller (Ketonah, N.Y.) followed with his fourth hit of the game, an RBI single to center field that pulled UVA within two.
Weiller finished game one, 4-for-4 with an RBI. The four hits were a single-game, career-high for the fourth-year.
Down to their last out in the ninth, Nic Kent (Charlottesville, Va.) reached on an error and then moved to second base on a wild pitch. Fellow freshman Zack Gelof (Rehoboth Beach, Del.) singled to third base and went on to steal second to put the tying run in scoring position. Florida State closer JC Flowers buckled down and got the final batter of the game and was credited with his ninth save.
The Cavaliers had the initial lead in the contest thanks to a two-out RBI single in the bottom of the fourth by Logan Michaels (DeForest, Wis.), scoring Eikhoff.
Florida State tied the game up and took the lead for good just three batters into the next half inning. Drew Mendoza tripled into the right centerfield gap that plated Reese Albert, who reached earlier on a lead-off walk. Mendoza scored on the ensuing RBI ground out by Robby Martin.
The Seminoles created some separation the top of the sixth when they sent eight batters to the plate. Martin capped a three-run rally with a two-out single that scored a pair of runs and gave Florida State a 5-1 lead.
Virginia reliever Chesdin Harrington (Montpelier, Va.) worked two scoreless innings in the eighth and ninth to keep the Cavaliers in the game. He retired six of the seven batters he faced and struck out one.
Game 2 – Virginia 13, Florida State 3
Virginia scored the first seven runs of the game, including a five-run, fifth inning. It marked the 11th time this season the Cavaliers scored five or more runs in an inning. Sophomore Alex Tappen (Lower Gwynedd, Pa.) provided the big blow with a three-run home run over the left field wall. All five runs in the frame were scored with two outs.
Tappen went 2-for-4 with a run scored and four RBI in the contest. The home run was his second of the season.
Senior Cameron Simmons (Royersford, Pa.) got the Cavaliers on the board in the bottom of the third with an opposite field two-run homer, his fifth of the season. Simmons finished the game 2-for-4 with a home run, two runs scored and three RBI.
The Cavaliers tacked on four more runs in the bottom of the seventh to open up a 12-1 advantage. Virginia scored in each of its last four trips to the plate and tallied 10, two-out runs in the contest.
Morris and Eikhoff each added solo, opposite field home runs late in the game. Morris reached four times and went 2-for-3 with three runs scored and two RBI. Eikhoff had a game-high, three hits in a 3-for-4 effort at the plate. He scored three times and also drove in a run.
The Virginia pitching staff, led by Griff McGarry (Portola Valley, Calif.), limited Florida State to six hits. McGarry put forth one of his better outings of the 2019 season. He pitched into the sixth inning and struck out eight batters while allowing only one hit. He was credited with his third win of the season and first since March 2 against Seton Hall.
Righthander Kyle Whitten (Manassas, Va.) pitched the final 1.2 innings and did not allow a hit. He issued three walks but managed to work his fourth scoreless outing in his last six appearances.
Up Next: The Cavaliers will wrap up their 10-game home stand with two midweek contests at Disharoon Park. On Tuesday (April 23) Virginia will host Liberty and on Wednesday (April 24) James Madison will come to Charlottesville. First pitch for both contests are scheduled at 6 p.m.
Comments