UVA announces Davenport Field, Klöckner Stadium clear bag policy, entry procedures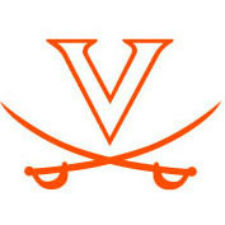 The Virginia athletics department announced today (Jan. 31) its clear bag policy and entrance procedures will be in place for all home baseball games at Davenport Field and all home men's and women's lacrosse games at Klöckner Stadium. The clear bag policy and entrance procedures will match those in place at Scott Stadium for home football games and at John Paul Jones Arena for home men's and women's basketball games.
The changes in policy and entrance procedures are consistent with University policies for events held on Grounds and were implemented as a result of recommendations made by UVA's security consultant.
The policy limits the size and type of bags that can be brought into Davenport Field and Klöckner Stadium. The policy does not change the items fans may bring into these facilities, but restricts the type of bag used to carry items.
Bags must be clear plastic, vinyl or PVC and cannot exceed 12" x 6" x 12" or clear one-gallon plastic freezer bags (Ziploc bag or similar) are also permitted.
A small clutch bag, approximately the size of a hand and no larger than 4.5" x 6.5" (with or without a handle or strap) may be taken into the stadium or arena and will be subject to search.
An exception will be made for items necessary for medical reasons after proper inspections at a gate designated for this purpose.
Prohibited bags include, but are not limited to: purses larger than a clutch bag, coolers, briefcases, backpacks, diaper bags, fanny packs, cinch bags, luggage of any kind, computer bags and camera bags or any bag larger than the permissible size.
Seat cushions, seat backs, folding chairs and blankets are permitted. However, these items may not have pockets and the carrying bags for these items will not be permitted to enter the facility.
Items needed for small children must be in a clear bag that meet the stated dimensions.
Screening procedures will be used at all entry gates to Davenport Field and Klöckner Stadium. Walk-through and hand wand metal detectors will be the primary means of screening. For guests who are unable to utilize a walk-through metal detector, hand-held metal detectors will be used.
Re-entry will no longer be permitted at Davenport Field and Klöckner Stadium without a separate game ticket.
The Virginia men's lacrosse team opens its 2018 season at home against Loyola on Feb. 10 while the UVA women's lacrosse team starts its season a week later (Feb. 17) at home against Elon. Opening Day for the Virginia baseball team is Feb. 20 against VMI.