Sports
University of Richmond adds two to women's basketball staff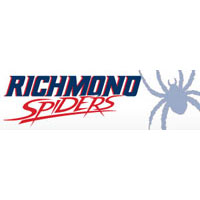 Richmond women's basketball head coach Michael Shafer announced the hiring of assistant coach John Miller and Director of Basketball Operations Crystal Williams, who will complete the 2014-15 Richmond women's basketball staff Monday afternoon.
"We are pleased to announced the completion of our staff for the upcoming season," commented Shafer. "We feel that we were able to find two individuals who meet the needs of our program and the values of the University of Richmond."
Miller comes to Richmond after spending the past seven years as an assistant coach at Rider University, while Williams returns to campusafter being an assistant women's basketball coach at Shenandoah University last season.
"John joins us from Rider University where he spent the last seven seasons," continued Shafer. "He is a very energetic and positive person. He has done a good job recruiting for Rider and in the mid- Atlantic area, which is an area we focus on. Everyone I spoke with told me how hard John works and how eager he is to learn. He has strengths in player development and I believe our young team will benefit from him on the floor coaching. He is avery good up and coming coach in our profession."
Under the direction of Lynn Milligan, Miller spent seven seasons with the Broncs and helped lead Rider to back-to-back 15 win seasons the past two years.
At Rider, Miller was responsible for recruiting, player development, scouting and coordinating the Broncs offense.
Miller helped Rider to a 15-win season for the second year in a row this past season, which is tied for the fifth most wins in the 75-year history of the program. The Broncs are coming off a MAAC semifinal appearance for the first time ever.
During his tenure with the Broncs, Miller was instrumental in recruiting and developing several successful players. He was involved with the recruitment of three-straight members of the Metro Atlantic Athletic Conference All-Rookie team and in 2011-12 Miller helped develop Ali Heller into one of the most prolific three-point shooters in the nation with Heller earning MAAC 6th Player of the Year honors.
Prior to joining the Broncs' staff in 2007, Miller spent a season under Vanessa Blair at Mount St. Mary's University. At The Mount, Miller assisted with post instruction, practice preparation and strength and conditioning program.
Miller graduated from Mount St. Mary's in 2006 with a degree in business and earned his mba from The Mount in 2008.
"We welcome Crystal back to us," said Shafer. "She is familiar with our program and how we function day to day in the office. She is incredibly organized, creative and a hard worker. I believe Crystal is at the start of a long and successful career in basketball and we are fortunate to have her get started as our director of basketball."
Williams is no stranger to the Spider program, as she joined the Richmond staff after being a graduate assistant during the 2012-13 where she earned a Master of Education in Sport Leadership from VCU.
After the 2012-13 season, Williams returned to her alma mater Shenandoah University as an assistant women's basketball coach for C.K. Calhoun.
Williams played two years at Shenandoah after transferring from Wheeling Jesuit in 2009. Williams started 41 of 50 games for the Hornets and graduated Summa Cum Laude from the Byrd School of Business with a 3.90 GPA in May of 2011.
A two-time Academic All-League selection, Williams helped the squad to 26 wins in her two seasons at Shenandoah.
"We feel like we were able to fill our positions with two very special people and want to welcome both, Crystal and John, as well as John's wife Rashana, to the University of Richmond," said Shafer. "We are looking forward to the contributions they will make to our program."