UNC eviscerates Notre Dame, advances to ACC Tournament final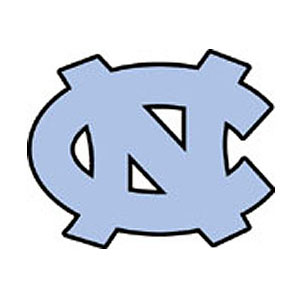 North Carolina looked like the preseason #1 team in the Tar Heels' most complete performance of the season. Notre Dame looked like a team that could be one-and-done in next week's NCAA Tournament.
A 24-0 run spanning a 9:34 stretch of the first and second halves defined the ACC Tournament semifinal game that ended with UNC the 78-47 winner.
And honestly, the game wasn't even that close.
Notre Dame (21-11, 12-8 ACC) was in the game for much of the first half, down one, at 23-22, on a layup by Bonzie Colson with 6:12 left.
Carolina (27-6, 16-4 ACC) closed out the first half on an 18-0 run to go into the break up 41-22.
The Fighting Irish wouldn't score again until the 16:38 mark of the second half, and wouldn't make another field goal until there was 14:51 left, a stretch of 11:21 that saw the North Carolina lead grow to 21.
Hard as it would be to believe, it got worse for Notre Dame, which shot 30 percent from the field, was outrebounded by 18 and had a 30-point deficit in points in the paint.
UNC shot 43.5 percent (30-of-69) from the field and 40 percent (6-of-15) from three-point range and had a 20-5 advantage in second-chance points.
Marcus Paige had 16 points to lead five Tar Heels in double figures.
Comments