Politics
House approves Inflation Reduction Act: Bill heads to Biden's desk to become law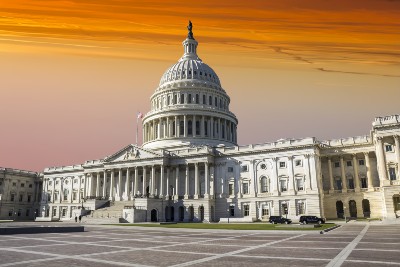 The U.S. House, in a 220-207 party-line vote, passed the Inflation Reduction Act, signature legislation pushed by President Biden that will lower healthcare costs, combat climate change and tackle the root causes of record-breaking inflation.
According to 126 leading economists – including seven Nobel Prize winners, three former chairs of the Council of Economic Advisers, two former Treasury Secretaries – the Inflation Reduction Act "will fight inflation and lower costs for American families while setting the stage for strong, stable, and broadly-shared long-term economic growth."
The bill, which now heads to Biden's desk for his signature to become law, will lower health care costs by allowing the federal government to negotiate prices for prescription drugs, limiting the out-of-pocket prescription costs for seniors, and ensuring that drug companies can no longer raise prices faster than the rate of inflation.
The legislation also represents the largest single federal investment to combat climate change and promote energy security through growing our domestic energy production and ending our reliance on foreign sources.
The IRA is fully paid for and will not add to the national debt or raise taxes on working families, and will reduce the deficit by more than $100 billion over the next decade.
Reaction
Congressman A. Donald McEachin (D-VA-04)
"This legislation will take meaningful steps to lower the costs of health care and prescription drugs, combat inflation and reduce our deficit, and provide robust investments in our continued fight against the climate crisis," McEachin said. "The Inflation Reduction Act will help everyday Americans save money, access life-saving medications more easily, and provide new employment opportunities. I am proud to vote for this historic legislation and send it to President Biden's desk for signature.
"The Inflation Reduction Act will supercharge our efforts against climate change, help transition us to a clean-energy economy, and set us firmly on the path to achieving net-zero emissions by 2050. It is the single greatest investment in climate in our nation's history and a strong step forward in the fight against the climate crisis," McEachin said. "While its impacts will be incredibly powerful, this legislation is not without its shortcomings. I will keep fighting for vulnerable frontline and fenceline communities and ensure they benefit from this legislation. Moreover, I continue to have deep concerns around any proposed permitting reforms. We must ensure that protections for historically marginalized and vulnerable communities remain in place and are strengthened, and I will continue to work to protect the well-being of these communities. However, today the Inflation Reduction Act is our best step in the fight against the climate crisis and environmental injustice, but it is by no means the end of those efforts."
Congressman Don Beyer (D-VA-08)
"Today, congressional Democrats are sending to President Biden fiscally responsible, forward-looking legislation that delivers on our commitments to U.S. families, to taxpayers and to future generations. With the Inflation Reduction Act, we're lowering costs and bringing down inflation in the near term, and we're putting our economy on sound and sustainable footing for the future.
"This legislation will help relinquish the hold Big Pharma and Big Oil have over households' budgets. The health provisions will lower health insurance and prescription drug costs for families and seniors, shore up Medicare's finances and save the government nearly a quarter of a trillion dollars over the next decade according to the latest from the Congressional Budget Office. The investments in clean energy production and manufacturing will help stabilize energy prices and insulate households against future spikes while delivering the most substantial financial commitment to addressing the threat of climate change in our nation's history.
"Without increasing taxes on anyone making less than $400,000 dollars per year, it will cut deficits by hundreds of billions in the next ten years – and by trillions in the longer run. To fund both the historic investments and the meaningful deficit reduction, it will make our tax system fairer by cracking down on tax avoidance and evasion among the richest people and the most profitable corporations.
"President Biden promised these bold solutions, solutions that meaningfully improve economic well-being across the country, and Congressional Democrats are delivering on them today. This pro-growth legislation will make historic strides to rein in health care and energy costs, while also combatting climate change, cutting the deficit and tackling inflation. I'm immensely proud to have voted for it."
Congresswoman Elaine Luria (D-VA-02)
"Rising prices have impacted working families across the country, and the Inflation Reduction Act will put money back into the pockets of Coastal Virginians by lowering health care costs, reducing energy prices, creating jobs, and fighting inflation. The Inflation Reduction Act will also combat climate change and invest in American energy to end our dependence on foreign energy sources like Russia and China," Rep. Luria said. "The Inflation Reduction Act delivers for Coastal Virginians in the short-term while making long-term investments to reduce the deficit and build a better future for generations of Americans."
Congresswoman Abigail Spanberger (D-VA-07)
"Today's vote is about siding with the Virginia seniors who are struggling to afford their medications — rather than siding with multinational pharmaceutical companies. Today's vote is about recognizing the hardships faced by Virginia's working families as healthcare costs rise — rather than refusing to take any steps to combat high costs. And today's vote is about America leading the way in responsibly addressing climate change — rather than ignoring the very real national security threat posed by climate change," said Spanberger. "This legislation will help lower prescription drug costs, reduce healthcare premiums, tackle federal deficits, and strengthen domestic energy production — including through clean energy jobs. These are key priorities as our economy continues to recover and rebuild. When we deliver results that lower costs for the American people and help them pay the bills, we are investing in our financial security, the economic independence of our nation, and a stronger future for the next generation."
Morgan Griffith (R-VA-09)
"Under the misleading and inaccurate title of the 'Inflation Reduction Act,' Democrats put together a wrongheaded wish list that will raise taxes, unleash the IRS, implement the Green New Deal, and impose cure-killing price controls in medicine.
"This bill will not help Americans struggling with high prices. By raising taxes, subsidizing unreliable energy sources, and penalizing affordable fossil fuels, it will make the cost-of-living crisis worse. And thanks to the $80 billion this bill sends to the IRS to hire 87,000 new agents, more middle-income earners can expect a time-consuming and expensive audit.
"These are the priorities of the current majorities in the House and Senate and the Biden Administration. Americans will take note as they survey the consequences of this outrageous bill."