Two Collin Fleischer bombs propel VMI Keydets past ODU, 7-6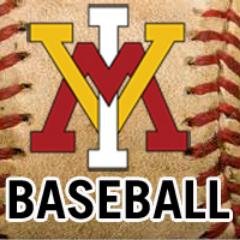 Collin Fleischer continued his recent torrid streak, blasting two homers to help the VMI Keydets edge the Old Dominion Monarchs, 7-6, in non-conference baseball action Wednesday night in Lexington, Va.
Fleischer gave the Keydets (24-21) an early 2-0 lead with a first-inning opposite field homer to right, and then, after ODU (12-30) had closed to within 4-3 in the fifth, the senior added a majestic shot that landed on the top of the hill in left center field to cap a three-run fifth that proved to be just enough.
The Monarchs would score three times in the sixth and would threaten in the ninth, but Matt Eagle closed the door in the by striking out Matt Schwarz with two on to end the game and preserve the victory.
Fleischer's two home runs continue a recent torrid pace, as since the start of April, Fleischer has blasted all 10 of his season's homers and is hitting an impressive .360 with 10 homers and a slugging percentage of .800.
The Keydets took an early 4-0 lead and still led 3-1 until the fifth, when ODU took advantage of a Culver Lamb homer to key a two-run frame and cut the margin to 4-3. Will Malbon and Fleischer then went back to back in the fifth, making it 7-3 and helping the Keydets weather a three-run sixth that included Lamb's second homer of the game, a three-run shot. Either team would score again after that homer as the Keydets split the season series with Old Dominion.
Zak Kent (5-3) picked up the win on a staff day, as he threw 2 2/3 innings and allowed just an unearned run. Hunter Gregory (3-4) allowed all seven VMI runs in four-plus innings, and Eagle picked up his seventh save behind a two-strikeout ninth.
VMI will now have a nine-day break for final exams before returning to action May 11, when the Keydets open a three-game series against Wofford with what is expected to be a marquee pitching matchup of Josh Winder vs. Adam Scott. First pitch is set for 6 p.m.
Comments