Top News
Tuatha Dea headlines Blue Ridge Beltane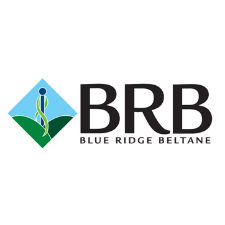 Tuatha Dea, an internationally recognized Celtic rock band from Gatlinburg, Tenn., is headlining the annual Blue Ridge Beltane festival this year at Stoney Creek Campground Resort. The concert will take place Saturday night, May 14, at 7 p.m. The group will also lead an open jam drum circle around 3 p.m. that same day as part of festival activities. This year marks the second time Tuatha Dea has played at Blue Ridge Beltane.
The 11 members of Tuatha Dea embrace their Celtic heritage, combining the traditional music of Scotland, Ireland, and Great Britain with modern rock, driving anthems, and live hand drumming for a high-energy musical experience. Tuatha Dea has performed from coast to coast and as far north as Canada. The group has been featured at North Carolina's Grandfather Mountain Highland Games, Canada's Kaleidoscope, Florida's Paralounge, Connecticut's Newtown Benefit, Bowling Green International Festival, Gatlinburg Scottish Highland Games, Upper Michigan's Copper Hammer Highland Games, West Tennessee's Celt Fest and a host of other festivals.
Tuatha Dea's performance is one of the many highlights of the Blue Ridge Beltane festival, which runs all weekend, May 13-15. Blue Ridge Beltane is the longest-running pagan and earth-based spirituality festival in Virginia, celebrating 20 years this year.
Other activities include sacred rituals honoring community, ancestors, and the earth; workshops that include topics such as Drumming for the Divine, Donna Eden Energy Medicine, the Science of Crystal Magic, Developing Life's Awareness, and Acroyoga; a large Vendor Village with unique and hard-to-find items and gifts; and children's crafts and activities. Each night will include a large bonfire with drumming and dancing. The weekend will culminate in the traditional dancing of the maypole.
Tickets for Tuatha Dea's concert, as well as day and weekend passes to the festival, are available online at BlueRidgeBeltane.org/tickets/, as well as at the gate.
About Blue Ridge Beltane
The Blue Ridge Beltane festival committee, which is fully staffed by volunteers, operates as a religious education non-profit organization whose sole mission is to create an annual Beltane festival. They welcome all earth-based spiritual paths, as they believe that paganism in all its forms is a valid spiritual path to finding the Divine. The festival attracts people from all over the country, though most are from the east coast, particularly the Mid-Atlantic region from North Carolina to Pennsylvania.
For more information about the festival, complete workshop listings, schedules, activities, and how to register, please visit www.BlueRidgeBeltane.org.