Politics
Trump threatens Department of Justice: 'Terrible things are going to happen'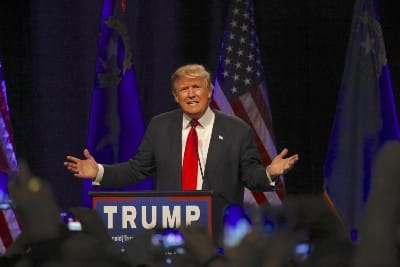 Donald Trump is threatening to push up the heat on the Department of Justice to gain leverage to end the investigation into alleged espionage involving the former president.
That's apparent from comments Trump made in an interview with Fox News Digital on Monday, in which Trump offers to, ahem, "help."
"The country is in a very dangerous position. There is tremendous anger, like I've never seen before, over all of the scams, and this new one – years of scams and witch hunts, and now this. If there is anything we can do to help, I, and my people, would certainly be willing to do that," Trump said.
Yes, he will "help," though literally in the next sentence, he went back to stoking the partisan anger mode, because that's how the leverage game works.
"There has never been a time like this where law enforcement has been used to break into the house of a former president of the United States, and there is tremendous anger in the country – at a level that has never been seen before, other than during very perilous times," Trump said.
The FBI did not "break into" his house. Agents executed a warrant approved by a judge who found probable cause to authorize a search of Trump's golf club as part of the investigation into stolen national security documents that could lead to charges involving the Espionage Act.
Trump has been generating the "tremendous anger" over the FBI search to try to provide cover.
The "tremendous anger" has already motivated one Trump supporter to try to shoot his way into an FBI field office in Cincinnati.
Another incident in which a Delaware man tried to ram his car through a steel barricade protecting the U.S. Capitol before shooting himself is still under investigation.
"People are so angry at what is taking place," Trump said. "Whatever we can do to help—because the temperature has to be brought down in the country. If it isn't, terrible things are going to happen."
Yeah, that's a threat.