Triston McKenzie deals in 7-1 Hillcats victory
Triston McKenzie struck out 11 while walking none in seven innings, and Billy Strode fanned all three batters he faced to give Lynchburg 14 strikeouts in eight innings, as the Hillcats claimed a rain-shortened win, 7-1.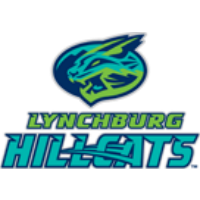 McKenzie held Wilmington to three hits, and the only Blue Rocks run was unearned after a fielding error in the first inning allowed Nick Heath to reach. He stole second base and came home on a two-out single by Chris DeVito. It marked the fourth time this season McKenzie went seven innings and held the opposition to one run. It also represented his third start with double-digit strikeouts.
Lynchburg plated its first pair of runs in the fourth inning. Sicnarf Loopstok, Martin Cervenka, and Yonathan Mendoza opened the stanza with three consecutive singles to load the bases. After the next two batters were retired, Claudio Bautista brought home the first tally with a walk. It gave Bautista an RBI for his fifth straight game. Anthony Miller gave Lynchburg a 2-1 lead with a bases-loaded walk of his own.
In the sixth, Daniel Salters drew a leadoff walk, and Miller drove him in with a double. The HIllcats broke the game open in the seventh with four runs on six hits.Loopstok, Jodd Carter, Salters, and Miller all had doubles as part of the big frame. Miller's double tied his career high with his third RBI of the contest. Carter, Salters and Cervenka also logged RBIs in the inning.
Lynchburg continues its six-game homestand Wednesday at 6:30 p.m. Gates will open at 5:30 p.m. Brock Hartson (4-3, 3.01) will start for Lynchburg. The game can be heard live at www.lynchburg-hillcats.com with pre-game coverage beginning at 6:20 p.m.
Comments