Treavor Norman K's 15: Fishburne defeats Covenant, 3-1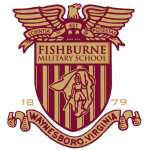 Treavor Norman struck out 15 batters to lift Fishburne Military School to a 3-1 win over Covenant at Diamond Club.
Quasean Napier racked up three RBIs on two hits for Fishburne Military Varsity. He singled in the third inning and tripled in the fifth inning.
The game was never in doubt after the fifth, as Fishburne Military Varsity scored two runs on a two-run triple by Napier.
Comments