Top 5 tips for the best press releases: Get to the top with Google in 2018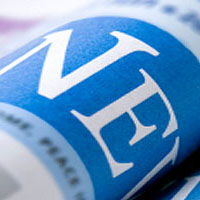 Wondering how to get the most out of the press releases from your company? It's time to consider these next tips that could be used by your marketing teams or PRs.
1. Know How Google Works – Your Links Count
The links in your press release will have to be in 2018 'no-follow' links.
The latest change in Google policies is that the links from a press release will have to be 'no follow'. This means that even NewswireNEXT press release distribution service will have to follow this rule and make all the links 'no follow'.
This doesn't have to be a concern, as the primary goal is for the press release to appear on a single site. Your press release will be converted into a story by bloggers or journalists, so you will not lose publicity, but you will gain more through different articles written about the official press release.
2. Indirect SEO Will Boost the Performance of a Press Release
Not only it's annoying to read something that is full of keywords, but Google also is very protective when it comes to manipulating the system. Avoid stuffing the press release with links to your company or with too many keywords. But you can use some 'indirect SEO' to tweak it a bit.
As you know, a headline should be maximum 100 characters. So, you could include the name of your company in the headline or some relevant keywords.
Usually Google shows press releases and users can see only 65-80 characters, so it's best to make that sentence sound good, even though it has been cut.
3. Use Links Strategically
We've already talked about how important is not to stuff the press release with too many links. The best way to avoid it would be to include 2, maximum 3 links every 500 words. An average press release should contain 400-600 words, so it should contain 2-3 links.
A trick to mix both a keyword and a link is to create a 'branded anchor', where as a keyword you can use the name of your company or a brand name and have it linked back to your website.
A second source could be an external source that is connected with the press release. For example, it can be a study that supports the press release.
The last link could be either another 'branded anchor' or a link to follow to 'find out more' information on the subject. information about whatever was included in the press release.
4. Multimedia is Essential
Make your press release friendly for journalists and bloggers by adding media like images or videos. They should be able to download the multimedia content you have added so that they can feature them into their stories.
A single image included into a press release will boost the views by 1.4x and a video will increase it up to 2.8x views.
5. The Press Release Should Be Newsworthy
A press release's main goal is to attract other people, media outlets, bloggers and social media user to write about your company and products or services.
There's nothing better than seeing your press release make it to a New York Times story in the newspapers, right?
You can do that by adding a good narrative to the press release. Let's say you're launching a product. Don't just announce it, but add a report on how it goes with the technological trend or how important is to a new consumer. The press release must have that extra information to make people want to write about it.
In conclusion, issuing a new press release this year that follows these 5 important tips will have great success. Make sure it's a natural and original story and share some developing facts from your company too. Don't forget about the anchor texts and keywords and your relationship with Google will be great this year!