Tony Bennett, UVA basketball, and that hypothetical White House invite: Breakdown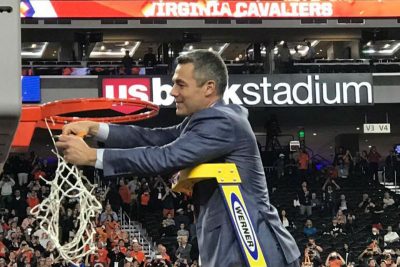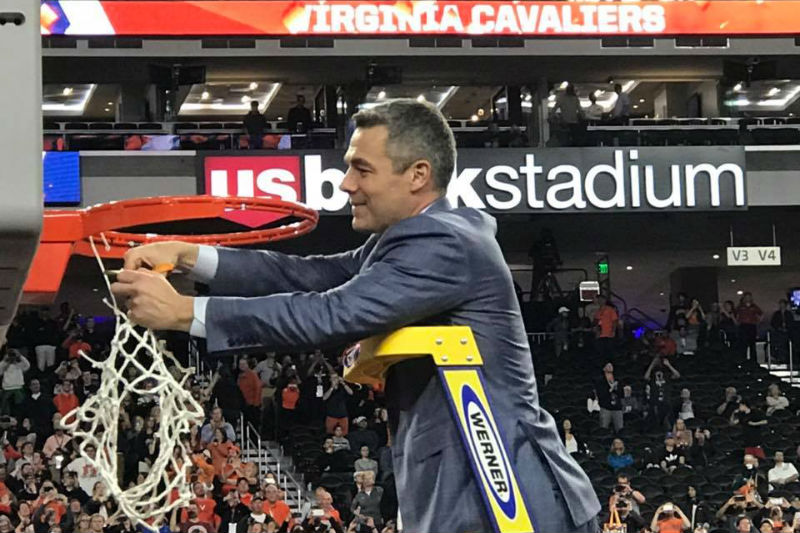 You want to admire Tony Bennett for the way he handled the hypothetical involving whatever invite to visit the White House may have been coming.
The UVA basketball coach beat President Trump to the punch, saying the early departures of several of his players to the NBA would make it hard to schedule such a visit, which, of course, is bunk, but, still.
OK, it's bunk because, c'mon, they could have found a day and time, if they really wanted to.
Only the most #MAGA among us blames Bennett and the Wahoos for not wanting to go.
This is where we are as a society today, like it – actually, if you like it, wow, you're a piece of work – or not.
The faithful revere the president for telling it like it is. He told it like it was back in August 2017, and went on about the many fine people on both sides of a white supremacist rally.
You remember that one. Happened in Charlottesville. One of the white supremacists ran over a woman and killed her, and several others were lucky they survived.
It's OK if you think there are many fine people on both sides – actually, it's not; I'm just saying that, and I'm nowhere near close to meaning it.
The violence, which began on Grounds, with the Nazis carrying torches, chanting Holocaust-era slogans, was noted by members of the UVA basketball team, among many in the student and alumni communities.
It was still a topic of conversation at the Final Four.
These guys were never going to the White House to eat Big Macs and chicken tenders.
I do wish they had gone, though.
You've got five foreign countries represented on the roster.
Immigrants, getting the job done.
And you've got Bennett, who, I have to say, to the #MAGAs reading this column, Tony Bennett is about as agnostic when it comes to politics as there is.
He's also a man of deep faith, and when I say that, I'm not referring to him being the kind of guy who shows up for church on Easter morning and sits in the front row so you can make the mental note that he was there.
The reason he's a national champion coach is because of his faith.
Study the five pillars. You'd do well to live by them.
Our country would be a lot better off if he was the guy setting the example from the Oval Office.
Tony Bennett and UVA basketball going to the White House wouldn't have been a hoot-and-holler event like we saw with the Clemson football team allowing itself to be reduced to serving as a political prop.
But it wouldn't have been something that Bennett or his guys would have used to play politics on the president, either, as tempting as that would have been to try to do.
Though, in the end, the quiet dignity of that group would have stood in stark contrast to the chicanery that we see out of our current president.
Which, of course, is why there had not been an invitation yet proffered to the UVA basketball team.
It speaks volumes that Bennett went out of his way to let the president off the hook with his statement today.
Bottom line: he has the political capital to spend in that respect.
The other guy, he'll tweet about something else in the morning, and the world will move on.
That's the way we've decided to do things, apparently from here on out.
Sad.
Column by Chris Graham
Comments