Tom Garrett drops out of Fifth District re-election race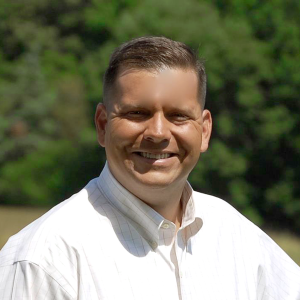 Fifth District Congressman Tom Garrett has dropped out of his re-election race, after a week of back-and-forths that included a Politico story alleging that the Republican used staffers as personal gofers, and ended with him saying he needs to focus on fighting an addiction to alcohol.
"The recent attacks on my family are a series of half-truths and whole lies," Garrett said Monday. "But there's one area where I haven't been honest. The tragedy is that any person Republican, Democrat or independent who's known me for period of time and has any integrity knows two things: I am a good man and I am an alcoholic."
The move comes after the filing deadline for the November election, meaning local GOP party officials will have to pick a candidate to replace him on the ballot. Early speculation has centered on a pair of state senators, Bill Stanley and Jill Vogel, and Rob Bell, a member of the House of Delegates.
From a political standpoint, the move could be a boost to Republican chances to hold the seat. Garrett had fallen woefully behind Democratic Party nominee Leslie Cockburn in fundraising, trailing by nearly $300,000 in campaign cash as of the most recent finance reports.
Garrett was first elected to the seat in 2016, after Robert Hurt, also a Republican, retired from Congress following a three-term tenure.
Hurt had defeated Tom Perriello, a one-term Democrat, in 2010.
Comments