Any time is a fine time to celebrate Virginia wine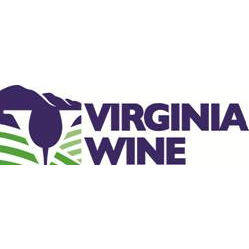 The popularity of Virginia wine continues to grow, and October's 29th annual Virginia Wine Month is the perfect time to sample some.
"The Virginia wine industry has grown tremendously since 1988 when October was first proclaimed Virginia Wine Month," said Gov. Terry McAuliffe. "Wine sales reached a new record level last fiscal year, at over 587,500 cases."
Virginia is ranked fifth nationally for wine grape production, and the number of Virginia wineries has more than doubled in the past 10 years. From 2010 to 2015, wineries increased 35 percent from 193 to 261. An economic study released earlier this year reported that the state's wine industry contributes more than $1.37 billion annually to the economy, an 82 percent increase from a similar study in 2010.
"The wine industry is an important part of agriculture, which is Virginia's largest economic contributor," said Tony Banks, commodity marketing specialist for Virginia Farm Bureau. "By visiting the state's wineries, you're supporting our farmers. And, October is a great month to get outdoors and enjoy the scenery found at many of our vineyards."
Not only has overall growth occurred in the state's wine industry, but varietal growth has increased as well.
Annette Boyd, marketing director for the Virginia Wine Board, noted that in the past year Virginia's petit manseng plantings have increased 20 percent. That's a sure sign people are investing and feel strongly about this grape."
She boasted that Virginia "is one of only two places on the planet successfully growing petit manseng; France and us."
October's celebration offers the opportunity to try petit manseng and other varietals grown in the state.
Boyd said there are many other varietals the state's wine growers are experimenting with, including albarino, nebbiolo and tannat. "Growers are growing warm-weather grapes that have traditionally been grown in Spain, Italy and France," Boyd explained.
While petit manseng plantings are on the rise, vineyard operators continue to plant more chardonnay grapes than any others. "It's a popular white grape, and it grows well here," Boyd said.
The second most-planted grape in Virginia is the red cabernet franc, followed by merlot and cabernet sauvignon, then viognier, a dry, fruity white wine.
Virginia viognier has received recognition since the 1990s, Boyd said, and is the state's second most-popular white grape. In 2011 the Virginia Wine Board voted it the state's signature white grape.
These days, however, other varietals are becoming just as popular. Boyd said petit verdot "grows ridiculously well in Virginia," and is bottled as a varietal. In other states, it's used for blends.
Comments