Tim Kaine joins Senate colleagues requesting hearing on school shootings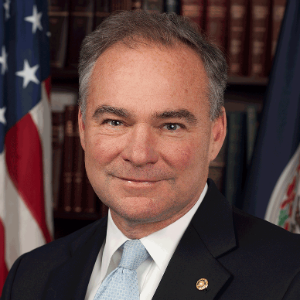 U.S. Senator Tim Kaine (D-VA) joined his Democratic colleagues on the Senate Health, Education, Labor, and Pensions (HELP) Committee to call on Chairman Lamar Alexander (R-TN) and Ranking Member Patty Murray (D-VA) to hold a HELP hearing as soon as possible to examine the causes and remedies for school shootings and other mass shootings.
Kaine and his Democratic colleagues believe gun violence is a public health crisis, putting it in the purview of their committee that covers health.
"As Senators, it is our responsibility to address gun violence like the public health crisis that it is, investigate the causes of these deadly acts of violence and hatred, and make policy changes to ensure that they no longer happen. Doing so necessitates hearing from survivors of gun violence and others who have been affected, including students, parents, and teachers. It also requires hearing from experts who can speak to how public health research and interventions could support our efforts to end school shootings in this country," the Senators wrote.
In addition to Kaine, the letter was signed by Chris Murphy (D-CT), Elizabeth Warren (D-MA), Tina Smith (D-MN), Tammy Baldwin (D-WI), Bob Casey (D-PA), Maggie Hassan (D-NH), Bernie Sanders (I-VT), Doug Jones (D-AL), and Michael Bennet (D-CO) signed the letter.
As Mayor of Richmond, Governor of Virginia, and U.S. Senator, Kaine has supported commonsense steps to reduce gun violence. As Governor, Kaine helped strengthen the background record check system following the tragic shooting at Virginia Tech. In the Senate, he has co-sponsored legislation to strengthen background checks, ban the sale, transfer, manufacture and importation of military-style assault weapons and high-capacity ammunition magazines, hold gun manufacturers accountable, and close loopholes that allow domestic abusers to legally obtain weapons.