Top News
Tim Kaine: Halt to Senate budget negotiations 'reckless'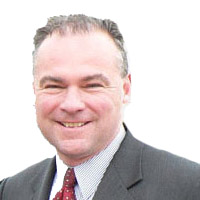 U.S. Sen. Tim Kaine is none too pleased that Senate Republicans broke off bipartisan budget negotiations to allow House Republicans time to craft a partisan budget proposal that has little chance of seeing the light of day.
"I was extremely disappointed to learn that negotiations were being suspended on this bipartisan approach to allow the House Republican majority to form a partisan plan that might have a chance of passing the House, but without any Democratic participation or support.  Needless to say, the suspension of bipartisan negotiation in exchange for more partisan gamesmanship is a reckless development as the nation suffers under a government shutdown and the threat of default," Kaine said in a statement Tuesday.
That House GOP plan is having trouble getting support of enough Republicans to pass the full House, a sign that not even the stalwarts are on board – as the clock ticks toward debt default.
"It is absolutely clear that solving our nation's fiscal challenges in a divided Congress will require a bipartisan process where House and Senate, Democrat and Republican, agree to compromise for the good of the country.  That is the reason why the bipartisan negotiation in the Senate held such promise," Kaine said. "I ask my Senate colleagues – Democrat and Republican – to renew the effort to promote a bipartisan compromise that involves a budget conference between both houses.  That is the only way to solve our current fiscal crisis."