Tim Kaine announces events across Virginia next week to launch Senate re-election campaign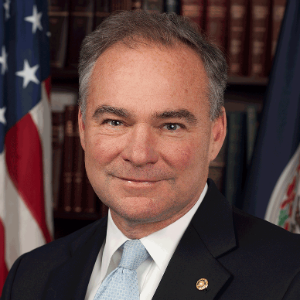 Senator Tim Kaine announced details for more than 20 events on his barnstorm tour across Virginia to launch his re-election campaign next week. From April 2 to 7, Kaine will make 22 stops in Northern Virginia, Hampton Roads, Richmond, Southwest Virginia, Charlottesville, Southside, the Valley, and more to share his message of making jobs, health care, and education available to every Virginian.
The campaign swing will include large public events to rally voters behind his vision of a Virginia that works for all, while also featuring smaller events centered on the issues important to Virginians that Kaine is focusing on in his campaign. From rallies to roundtables, at each stop Kaine will lay out the high stakes of this election and the stark choice voters face in 2018.
On Monday, Kaine will kick off his campaign with an evening rally in his hometown of Richmond. On Tuesday, he will make stops in Virginia Beach and Hampton, with events that will focus on supporting military families and increasing access to higher education, respectively; he will also rally supporters in Norfolk and Newport News. On Wednesday, he will have a health care event in Abingdon and conversation on gun violence in Blacksburg, as well as join supporters for an event in Roanoke. On Thursday, he will focus on the economy in stops in Danville and Martinsville, with additional events in Powhatan and Lynchburg. On Friday, he will make economic-oriented stops in Loudoun and Prince William Counties in Northern Virginia, and celebrate grassroots Democrats in Fairfax and on the Northern Neck. Finally, on Saturday, Kaine will rally with Northern Virginia supporters in Alexandria, before making stops in Fairfax, Harrisonburg and Charlottesville.
Kaine is up for re-election in November.