The Top 7 Virginia Golfing Locations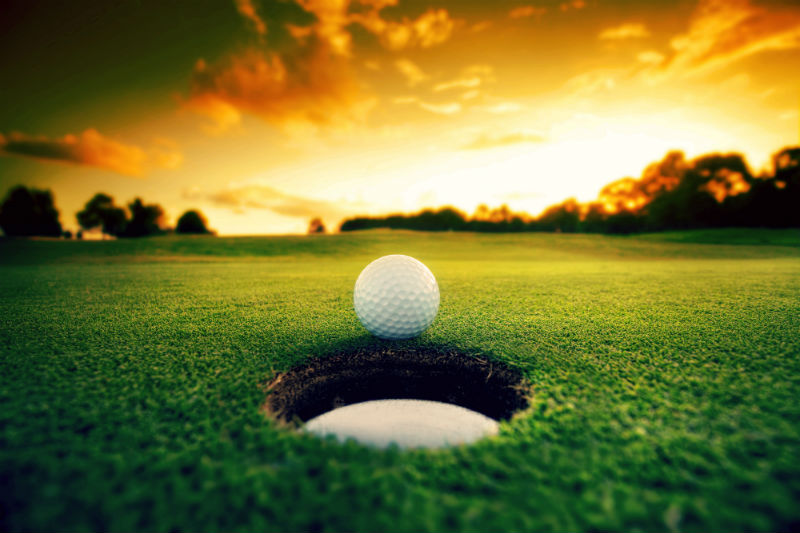 From challenging golf courses to incredible mountain views, Virginia has some of the best facilities worldwide. Here are the top seven Virginia golfing locations as recommended by Golf Swing Trainer for their unforgettably stylish engineering, lavish amenities and scenic views.
Kinloch Golf Course
The 18-hole Kinloch Golf Course, designed by architect Lester George, prides itself as a premium golf club located in Manakin-Sabot that attains the status as a private, first-class facility that rises to the level of the ultimate golfing experience. The founders also constructed Kinloch's rank on the appeal of a Tudor clubhouse aesthetic and immaculately kept grounds which did not disappoint those seeking its exclusivity. It also tops the list of the best golf courses in Virginia as selected by Golf Digest.
The Olde Farm
The Olde Farm, located in Bristol, is a private golf club that prides itself on its rustic Southern charm. Its rural setting promises a world-class experience whether you come for the golf, the prominence of its culinary expertise or the grounds which feature top-notch tees, bentgrass greens and fairways which attract the biggest names in golf.
Omni Homestead Resort
The Omni Homestead Resort, located in the historic mountainous community of Hot Springs, this public golf course is home to the first tee as well as the newly designed Cascades golf course. Often called one of the best foothill courses in the U.S., the Allegheny Mountains scenery offers beautiful terrain and challenging courses. In 2016, the course was selected by Golf magazine as the best public course in the state.
Robert Trent Jones
The Robert Trent Jones golf course is an invitation-only facility that sits on Lake Manassas which is located in Gainesville in western Prince William County. From its serene environment to the layout of its classic course layout, the serenity of this premier golf course promises nothing but rest, relaxation and uninterrupted time with family, friends or golf buddies.
Ballyhack Golf Club
The Ballyhack Golf Club is a leading, private retreat nestled in the heart of the Blue Ridge Mountains in Roanoke. Renowned for its superb golf course views and breathtaking mountain scenery, Ballyhack is hailed as a leading golf course community among its members and visitors who find its serenity among the best in the country.
Primland Golf Course
The Primland Golf Course is an eco-friendly facility that sits snuggly among the natural scenery of the mountainous community of Meadows of Dan. With a reputation as the ultimate golf getaway, visitors will experience Primland's sweet hospitality with brilliantly designed greens, refined dining and outdoor activities like biking and kayaking.
Full Cry At Keswick Hall
Keswick Hall is a prestigious, member-only golf establishment located in Charlottesville. Known for its comfortable, yet leisurely, feel, it has received world-recognition for its newest course, Full Cry, which is ranked 39th by Golfweek in its ranking of the top 200 resort golf courses in the United States. In addition to golf, their members have access to exclusive amenities like swimming, fitness and spa services.
Are you still not convinced? Visit any of these top Virginian locations for a round of golf, a scenic walk through the trails or a relaxing visit to unwind from your hectic routine. You will find anything from a local orchestra to a spa day, which will leave you wanting more.
Comments