Top News
The Radio Hour celebrates October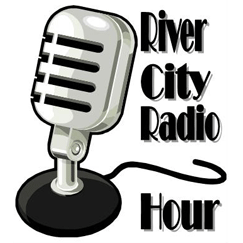 The River City Radio Hour will present its own Octoberfest.  The Friday, October 16th performance at the Main Street United Methodist Church will be headlined by the accordion duo of William Hayes and Orville Bame.  Joining them will be Radio Hour favorites Suzanne Rosen, David Young, and the Boogie Kings.  The night will also introduce Stuart Hall to the Radio Audiences.
Setting the season will be part two of Shenandoah Moon with music by Richard Adams.  The neighbors gather at the Shifflet homestead to make the last batch of apple butter for the year.  The mountain traditions confront the realities of a changing world. The possibility of taking the land for the proposed park adds tension to what was normally a highlight of the fall season.
David Young aka Duffy will add a touch of Halloween with his story And the Winner Is.
With a mother who loved to be creative and a son who cannot refuse, halloween costume contests fall to the dujo.
The music for the October Radio Hour will feature the Dynamic Accordion Duo of William Hayes and Orville Bame.  With a touch of German, they will get feet stamping and spirits high.
Susanne Rosen returns with her take on 20th century music. A multi-instrumentalist and multi-genre vocalist from Charlottesville, she currently performs with the Dixieland Band, Nelson's Jazz Rascals; Jelly Street Jazz trio; and The Beatles cover group, Love Me Do. A former member of ACME Swing Mfg. Co, she now fronts the '20s quintet Zuzu's Hot 5.
Overseeing all will be Richard Adams and the Boogie Kings.
Completing the evening will be Stuart Hall who brings a touch of poetry and comedy to the evening.  Although this is Hall's first appearance on the Radio Hour, those who followed WTA's Gateway Open Mic Nights will remember him and his poetry recitations.
Admission to the October 16th  River City Radio Hour is Pay-What-You-Will at the door with open seating.  There are no advanced reservations.