Former Virginia Gov. Terry McAuliffe not running for president in 2020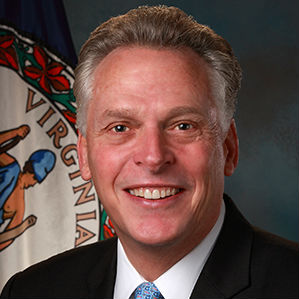 Former Virginia Gov. Terry McAuliffe announced Wednesday that he will not seek the Democratic Party nomination for president in 2020.
McAuliffe, who served as governor from 2014-2018, said he will instead spend the next several months working with Virginia Democrats on their efforts to win back control of the Virginia General Assembly.
"Success this year would mean, for the first time in 26 years, Virginia Democrats would control the House, Senate, and governorship: a trifecta that will push the Commonwealth forward with a strong economic platform and progressive agenda," McAuliffe said.
McAuliffe said he had been receiving encouragement from a wide base to run for president.
"I would stack my record of job creation and progressive accomplishments as Governor up against anyone. Even though it would have been a very difficult primary — especially breaking through in a field of 20 candidates — I thought long and hard about it," McAuliffe said.
At the same time, he said, he heard from Virginia Democrats "who have rightly conveyed the urgency of our state elections this November and have asked me to help lead our efforts."
"At the end of the day, the reason I got into politics was to make a difference in people's lives. It's what I did as governor: fighting to expand health care access, restore voting rights, protect women's rights, and create good jobs with good wages. I believe the place where I can make the biggest difference right now is working to elect the first progressive majority in recent Virginia history," McAuliffe said.
Comments