More WCC news
Athletics Ticket Office, basketball, Cal Poly, fifth, General Admission, John Paul Jones, John Paul Jones Arena, Miami, OH, Paul Jones, Saint Mary, Saint Mary Friday, senior, Ticket Office, virginia, Virginia Athletics, Virginia Athletics Ticket Office, WCC, women
UVA women's basketball hosts Saint Mary's Friday night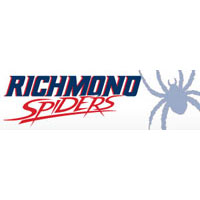 American Championship, basketball, Chris Mooney, Famous Arena, Gazelle Group, Gotham Classic, Howard Dec, IUPUI, Legends Classic, Madison Square Garden, men, New York, New York City, Richmond, South Alabama Dec, Stacy Davis, UR, WCC, Wounded Warrior Project
Richmond men's basketball to play Pepperdine in Gotham Classic
The Richmond men's basketball team will take on Pepperdine in Madison Square Garden in New York City on Dec. 20 as part of the 2014 Gotham Classic. The game will be broadcast on ESPN3.
Augusta, event, golf, growth, learn, pickleball, Pickleball Ambassador Adam Stanley, Pickleball Kickoff, sports, swimming, tennis, USA, Waynesboro Country Club, WCC
Waynesboro Country Club hosts pickleball event June 1
Waynesboro Country Club is inviting the community to its Pickleball Kickoff on Sunday, June 1 starting at 1:00 pm. All ages and skill levels are welcome, with complimentary paddles and instruction provided along with a free lunch from the Club.