More Virginia Air National Guard news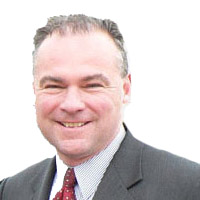 bipartisan, COS, CTE, job, Joint Base Langley-, national, National Guard, Norfolk State, Norfolk State University, President Obama, Senator Tim Kaine, State University, Tim Kaine, Vice President Biden, virginia, Virginia Air National Guard
Tim Kaine statement on President Obama's cybersecurity announcements
U.S. Senator Tim Kaine, co-chair of the Senate Career and Technical Education (CTE) Caucus, released the following statement on the new cybersecurity initiatives announced by President Obama in Arlington on Tuesday.
Army, Barnes Air National Guard Base, Deerfield Wednesday, defense, event, federal, Fighter Wing, Fighter Wing Commander, James Keefe, National Guard, Naval Air Station New Orleans, New Orleans, news, virginia, Virginia Air National Guard, Virginia Army National Guard, Washington Center
No news is the news in F-15 crash in Deerfield
Search crews are expected to work through the night as the search continues for a pilot still presumed to have ejected from an F-15C Air Force jet that crashed in Deerfield Wednesday morning.